More of Our Partner Details & Press Releases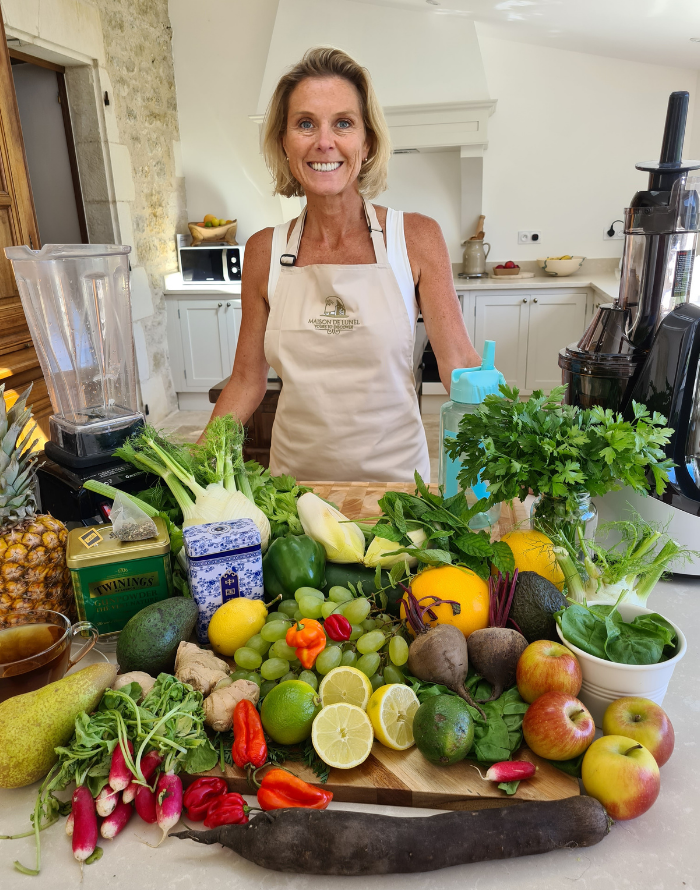 Ross Beckley – Member of the Complementary Medical Association (MCMA). 
Natural Juice Therapist, Nutrition & Weight Loss Coach, Food Matters Nutrition Counsellor.
Having made significant changes to my diet and lifestyle about nine years ago, I discovered a new passion. One that motivated me to change my career and drives me – even to this day – to help others make small but significant changes to their diet and lifestyle. Now, Neil and I do what we do because we believe it helps make the world a better place; it makes people healthier and because it gives something back. And we love what we do!
More Details
If you would like information for press articles about Maison de Lunel retreats, Ross and Neil Beckley, or even a few recipes, please email : info@maisondelunel.com. Make sure to include a contact phone number and we will get back to you as soon as you can.
Click on the images below to navigate to the websites.