Organic Juice Detox & Yoga Retreats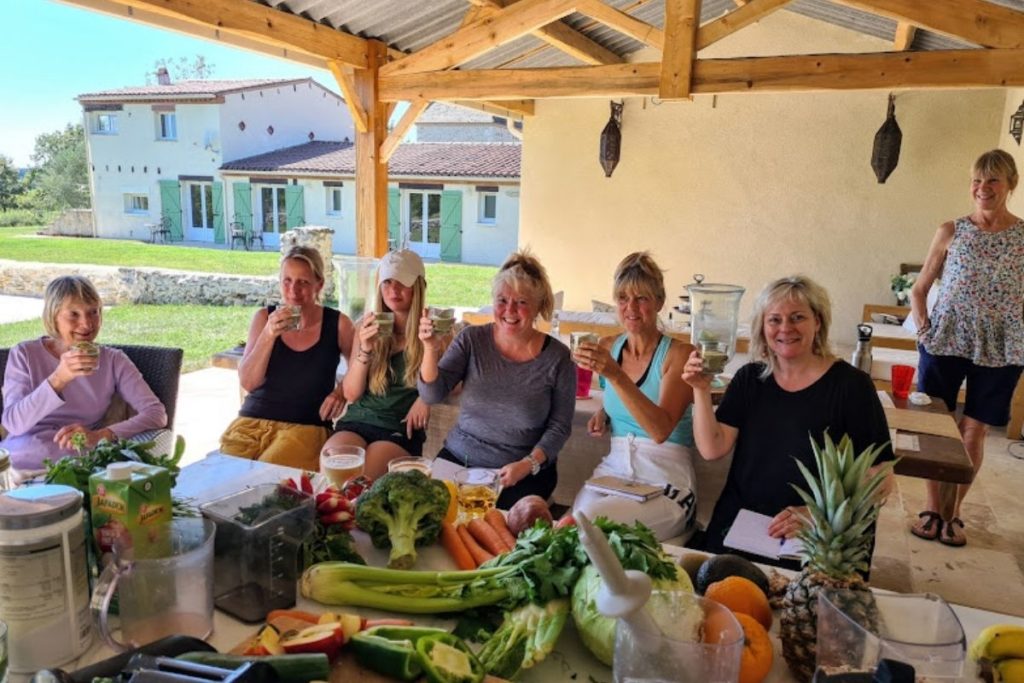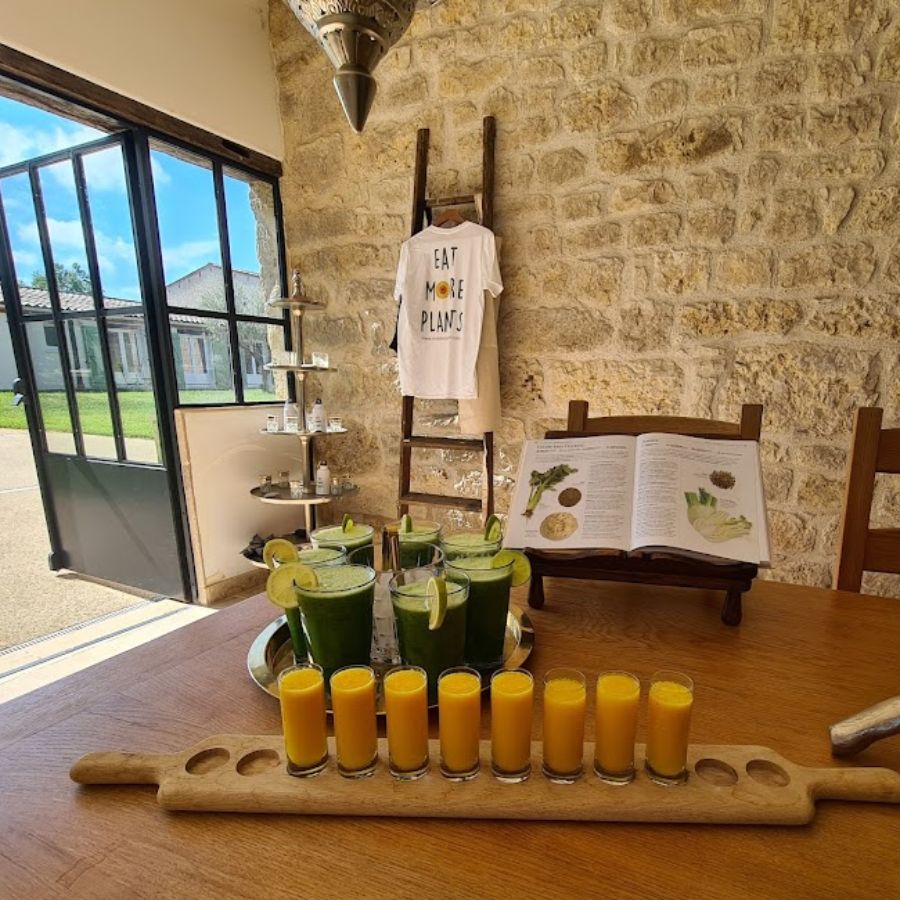 Our Organic Juice Detox and Yoga Retreats provide an opportunity to cleanse and detoxify your digestive system, flush away toxins and nourish your mind, body and soul. After just a few days at Maison de Lunel you will feel lighter, rejuvenated and re-energised. And you will have a great time doing it!
Set in a 35-acre private estate, Maison de Lunel is a luxury retreat in the Occitanie region in South West France. Surrounded by verdant countryside, it is the perfect environment to escape and discover how to feel your best.
Natural & Organic Juice Detox
Our Juice Detox programme is frequently described as life-changing. Freshly prepared 100% organic juices and nutritious soups are meticulously combined with regular yoga practice and meditation. Guided nature walks, massage treatments, and wellness workshops are skilfully designed to complement our retreat programmes. But we also allow plenty of time for you to rest, relax and reflect, in the peace and tranquility of our exclusive surroundings.
Maison de Lunel's well-being retreats are limited to a maximum of ten guests at any one time. This ensures that each person has time solely devoted to them, so we can focus on their needs. Whether you are seeking a sanctuary to relax and recharge or are keen to kick-start healthy lifestyle changes. If you don't know how or where to begin, choose Maison de Lunel luxury retreat to provide the perfect start to your well-being journey.
Juice Detox Retreat Highlights
Personally supervised organic juice and soup detox programme

Spacious luxury en-suite accommodation including crisp, white cotton bed linen and

Noble Isle amenities

.

Access to 35 acres of exclusive grounds and relaxation areas

Swimming pool, hot tub and infrared sauna

Air-conditioned accommodation

Yoga and Meditation – 90 minutes morning and evening

Daily guided nature walk

Candlelit meditation before bed

Complimentary massage treatment (

additional treatments available at additional charge

)

Educational workshops, discussions and demonstrations

Unlimited filtered water and organic herbal tea

Maximum 10 guests

Fitness classes – two afternoons during the week
Visit to the local permaculture farm where we source most of our produce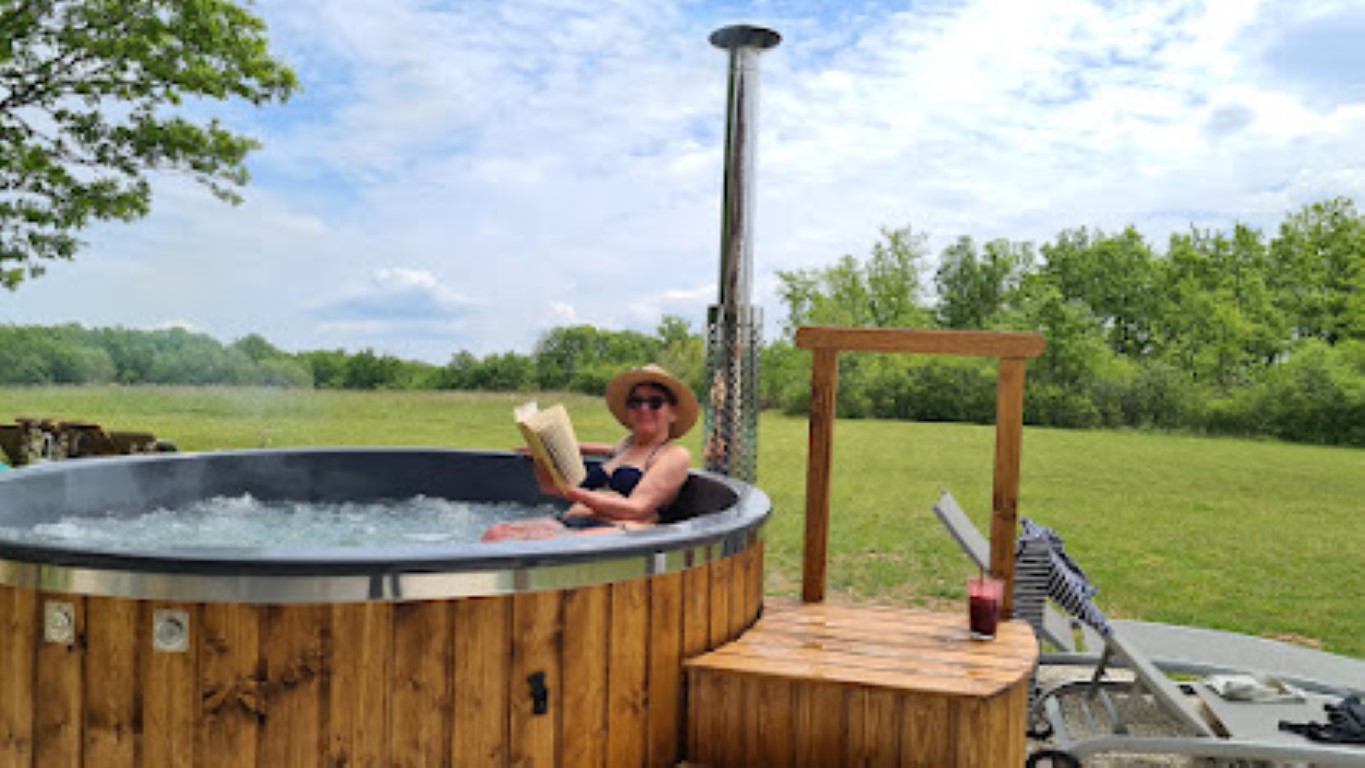 It was my first experience of juice detox and yoga. The place is fabulous, rooms are beautiful, the common areas are comfortable and relaxing. The country side is amazing. I really enjoyed the full experience of yoga, the walks, the massages and the juices. Ross and Neil are super hosts and extremely knowledgeable, making the full package very interesting and unforgettable. It was illuminating, they changed my life, the way I liaise with food and changed many bad habits, I learned to listen to my body and to STOP when is needed. I never felt hungry and actually felt positively nourished in every aspect. Looking forward to my next visit. LuliAncona TripAdvisor review – Sept 2022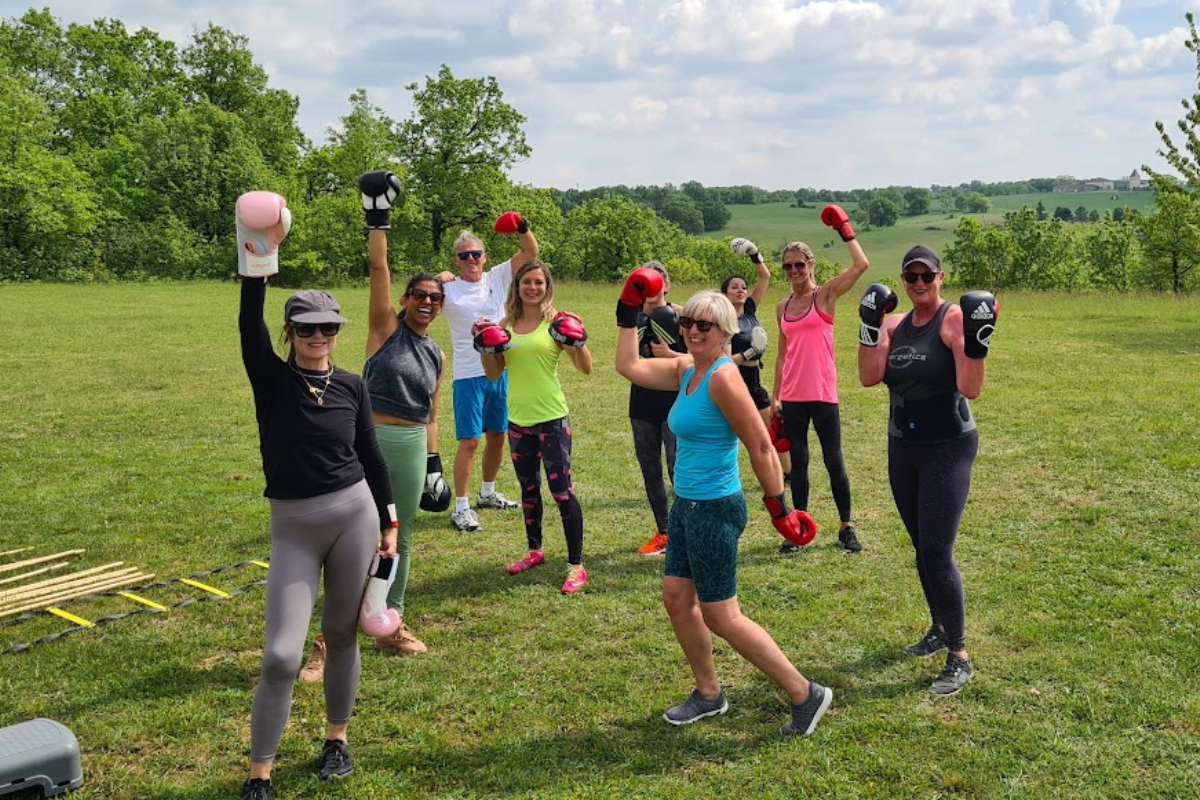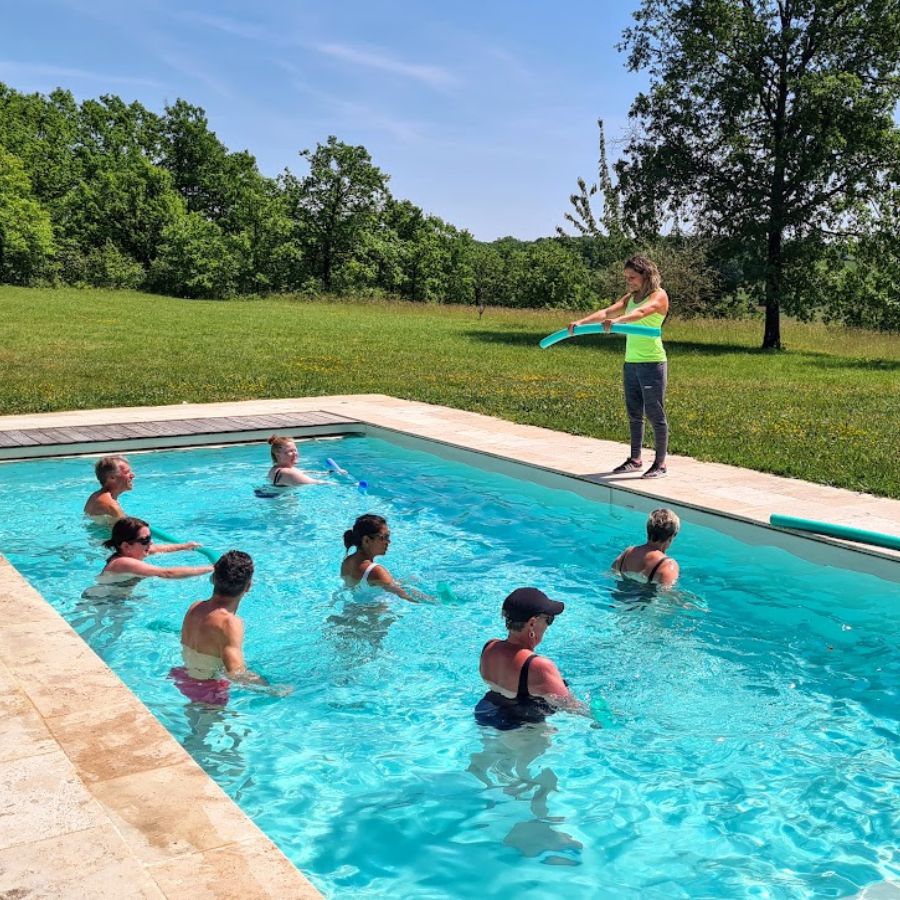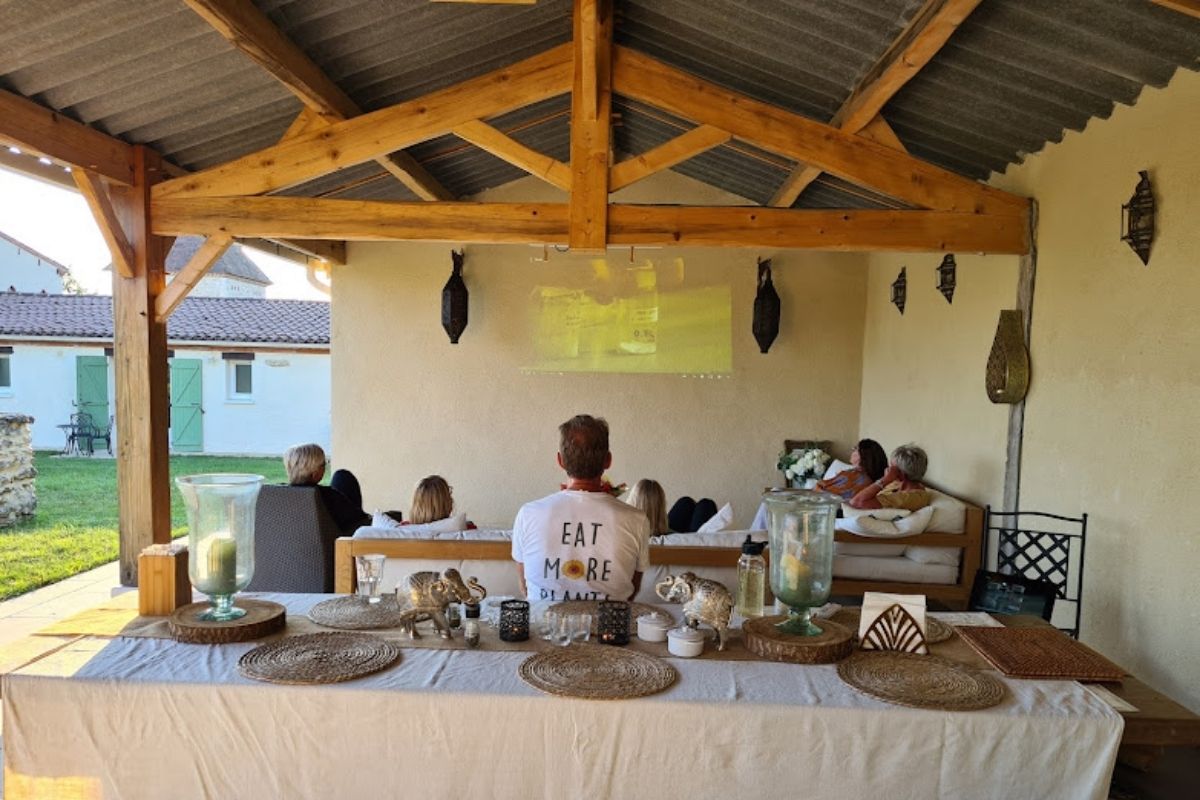 Sharing is Caring
At Maison de Lunel, we believe in sharing our knowledge and experience with our guests to support everyone on their well-being journey. Hence a core theme of our retreats is your new lifestyle learning journey. As well as helping you feel better and revitalised, we also provide the tools and know-how to help you make informed choices and create new habits.
Typical day on our Juice Detox & Yoga Retreat
06:30  Warm water fresh lemon
07:00  Wake Up Yoga & Meditation (90 mins)
08:30  Wheatgrass Shot
08:45  Walk / Hike in the surrounding countryside
10:00  Ginger Shot and First Juice
11:00  Educational Workshop / Demonstration (60-90 minutes)
13:00  Second Juice
13:30  Rest and Relaxation Time
16:00  Third Juice
17:00  Wind Down Yoga & Meditation (90 mins)
19:00  Nourishing Home-made Soup
19:30  Educational Documentary & Discussion
20:45  Candle-lit Meditation
We support and encourage all our guests to participate in as many activities as possible. However, this is YOUR retreat, so you can choose to take part in some or all of the activities on offer.
Other Retreats at Maison de Lunel
As well as our 5, 7 and 14-day Juice Detox & Yoga Programmes, we regularly hold Fitness Weekends and special events, such as our Yoga and Knitting retreat. Some of our Juice Detox Retreats are also run in conjunction with Dr Caroline Longmore, Medical Director at Galen Health. Get all the latest news, upcoming events and Exclusive offers delivered directly to your mailbox. Email Ross at info@maisondelunel.com or just pop your email address in the Join Our Mailing List section below and click on Send.