Take the first step on your journey to a happy and healthy lifestyle
.
Welcome to Maison de Lunel, situated on the outskirts of le petit village of Mauroux in the Lot department and Occitanie region. Perfectly positioned, in 35 acres of private grounds, our luxury retreat has spectacular, unspoilt views across acres of rolling French countryside. We guarantee peace, sanctuary and an abundance of awe-inspiring natural beauty that will motivate you on your lifestyle journey.
Our revitalising retreats carefully balance fresh, nutritious, 100% organic juices with yoga and meditation. And as well as walking, massage treatments and a range of wellness workshops, there's also plenty of time for rest and reflection. 
The cathartic combination of peaceful surroundings and luxurious accommodation ensures all our guests enjoy a completely relaxed and memorable experience.
Yours to discover… Make Maison du Lunel luxury retreat in France your sanctuary for as long as you want. Let us help you to discover a new you, and take the first steps on a wellness journey that makes you feel your best inside and out.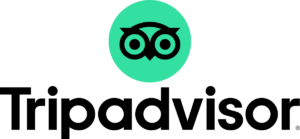 Your Stay
Surrounded by breath-taking panoramic views of rolling countryside and unspoiled woodlands, Maison de Lunel is a sanctuary you will never want to leave.
Our Rooms
Whoever said 'detox retreat' and 'luxury' don't go together has never stayed at Maison de Lunel!
Explore Lunel
Maison de Lunel Luxury Retreat. Yours to discover… this is your sanctuary for as long as you choose.