Only the Best is Good Enough for Our Guests
You can't imagine how pleased we are to be welcoming back so many of our fantastic therapists. It's good for us, knowing that we have the right people around us (and that I can book a couple of personal massage therapy sessions!). It's also great for our guests, because we know that our talented team provide the best training, the best therapies and the best treatments.
For returning guests, we know how much you love your complimentary massage treatments from your favourites therapists. So this year we are extremely pleased – and very fortunate – to have a few familiar faces back here for the summer.
If you are still contemplating which one of our relaxing retreats to attend, then read on. Learn a little more about each of our therapists, where they trained, places they have visits, and why they do what they do. Find out everything you need to know about the impressive range of relaxing massage and rejuvenating treatments that they provide. Then, check your diary and book your retreat.
Anaëlle Perrot – Remedial Massage Therapist
Anaëlle graduated as a Remedial Massage Therapist in Australia. She has studied and mastered technics from over the world through her travels over the 10 past years. She works by designing holistic treatments dedicated to yourself, using the three great strengths she developed while growing into her deep vocation, improving one's condition with massage.
Top to Toe Treatments
'Massage' is a generic term that groups many practices. But when it comes to Remedial, technics like trigger-point therapy, myofascial release or E.M.T. (Energy Muscle Technic) can be used to help with many body issues. The diversity of treatments available during your stay at La Maison De Lunel goes from the top of the head to the tip of the toes.
Face massage
Indian head massage
Chinese cupping
Hot stones Hawaiian
Deep tissues
Lymphatic drainage
Musculo-skeletal assess
Swedish massage
Pregnancy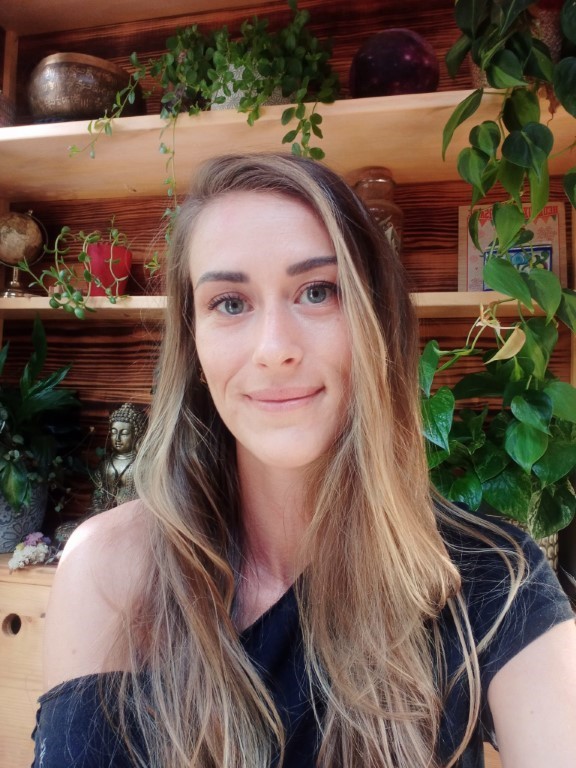 Create a connexion
Anaëlle is a great listener. She will pick up the information she needs to understand your condition before booking a treatment. Linking your wishes of a specific technique you know, or want to discover, and her observation of your body and posture, she creates a connexion on a holistic level.
Intuitive Massage
Anaëlle's Intuitive Massage is the centrepiece of her work. The connection happens during the treatment, as a transfer of information that Anaëlle's hands read.  Then her response is to provide the exact pressure or movement that's required. It can be difficult to explain in words and is something you need to experience. On a more personal level, Anaëlle is a very creative person. She loves sewing, creates her own clothes and also uses her artistic talents and imagination to design wonderful macramé, knitting and embroidery. She is in a deep connection with the feminine energies inside her and is also a yoga practitioner.
Estelle Boissière ~ Energy Massage Therapy
We are extremely lucky to have Estelle joining us on retreat this summer and the treatments she will provide are : 
Intuitive Energy Massage
Inspired by different massage techniques around the world, including Ayurvedic Abhyanga, this complete tailor-made treatment rebalances the body and its functions. More than a massage, it's a reconnection to your deepest being.
Relaxation Massage
Estelle provides a relaxing body massage focusing on particular parts of the body. Alternatively, you can combine two or three for a longer, more relaxing experience.
Back Massage

: this treatment will quickly reduce tension and stress

Cranial Massage

: Provides immediate deep relaxation 

Foot & Hand Massage :

This acts on the whole body by stimulating the areas reflexes and meridians, for rapid relaxation and better blood and lymphatic circulation.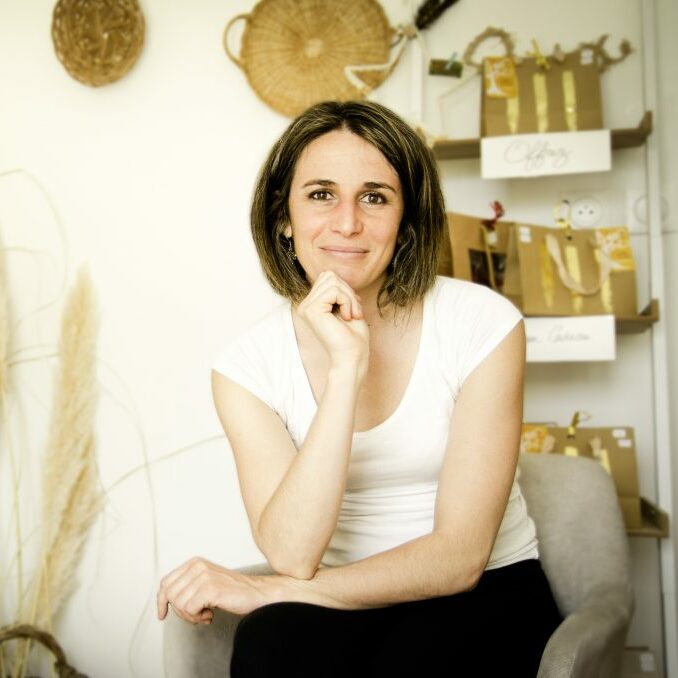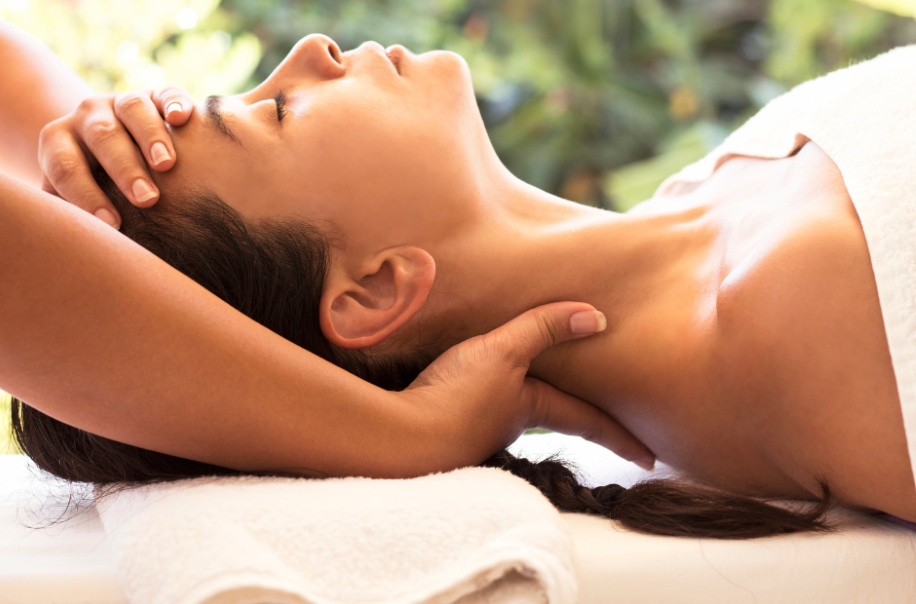 Trained in Thailand and India
Estelle discovered massage when she spent several months in Thailand. Whilst there she witnessed and experienced massage as part of daily life and it wasn't a luxury, but a lifestyle. She also realised that the women were taking care of themselves and each other through massage. And she saw first hand the positive impact this had on the body and mind.
Her first training took place in Chiang Mai, Thailand at the Sunshine School. Following this training she travelled in India, where she discovered ancient Ayurvedic cures. Estelle spent several months continuing her massage therapy training there with Indian Ayurvedic practitioners.
After Asia, she returned to France and continued to practice after her children were born, but focusing on family and friends. 
"Bringing children into the world is the most beautiful and complex of jobs! My children are great teachers and they allowed me to find still undiscovered resources within myself. They taught me patience, letting go, and also to live in the present moment. To enjoy life, to laugh, to have fun, and to love unconditionally. It is thanks to them that I was able to understand what this means, and who still guide me today in my relationship with others. The welcome, unconditional love and values that I have as a mother accompany me during treatments". Estelle Boissière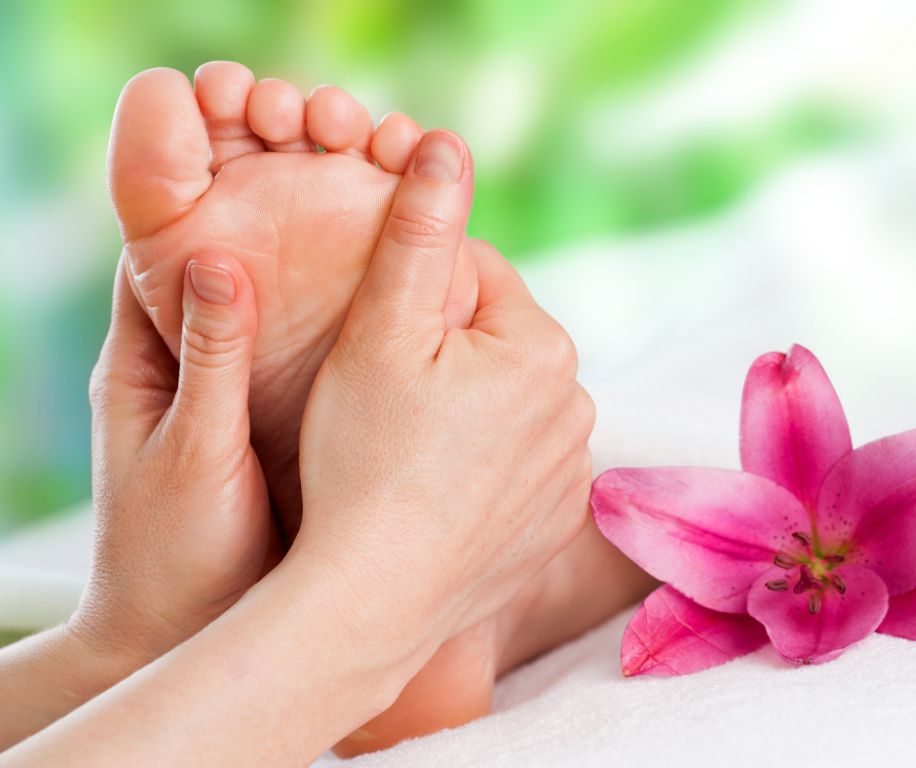 Gifts of Life
Because of a debilitating back problem Estelle was forced to stay in bed for two months. In her relentless search for healing, she began to experiment with different therapies. She met with Maï Vo Thi Phuong, an acting therapist and trainer at IFPRE. It was a meeting that was to change her perception of the human body – both physically and emotionally. When she was able to she went on to train for 3 years at the IFPRE (Resource Persons Training Institute) in Monpezat d'Agenais. The therapy is based on Carl Rogers' Person-Centred Approach : The Unconditional Welcome of the person : welcome the other as (s)he is, no labels, no preconceived ideas. Estelle refers to this as much more than a training course, and more appropriately, it is a 'gift of life'. She admits that the experience taught her how to approach and support people in difficult phases of life, whatever they may be.
Anna Quist ~ Holistic Massage Therapist
Anna is another familiar face who will be joining us again throughout Spring and Summer in 2023. She has been a massage therapist for more than 15 years and has an in-depth understanding of and experience in a broad range of therapies. Following six years of studying, Anna worked in a holistic spa centre in her native Holland.
She is truly passionate about the treatments she provides, believing that the best and deepest relaxation comes from within. As such her approach is holistic, personal and respectful; she uses rhythmic touch to make you feel completely at ease and relaxed.
In her favourite Lomi Lomi Hawaiian massage, she uses her arms to relax you with long effleurages (a form of massage which involves a repeated circular stroking movements). Anna works with each guest individually and will work with pressure where you need it the most.
"With my massages I invite you to get more in touch with your body and more in touch with yourself!" ~ Anna Quist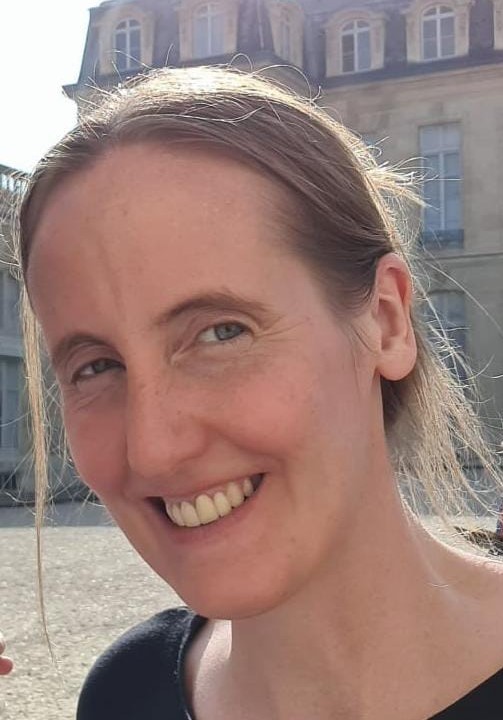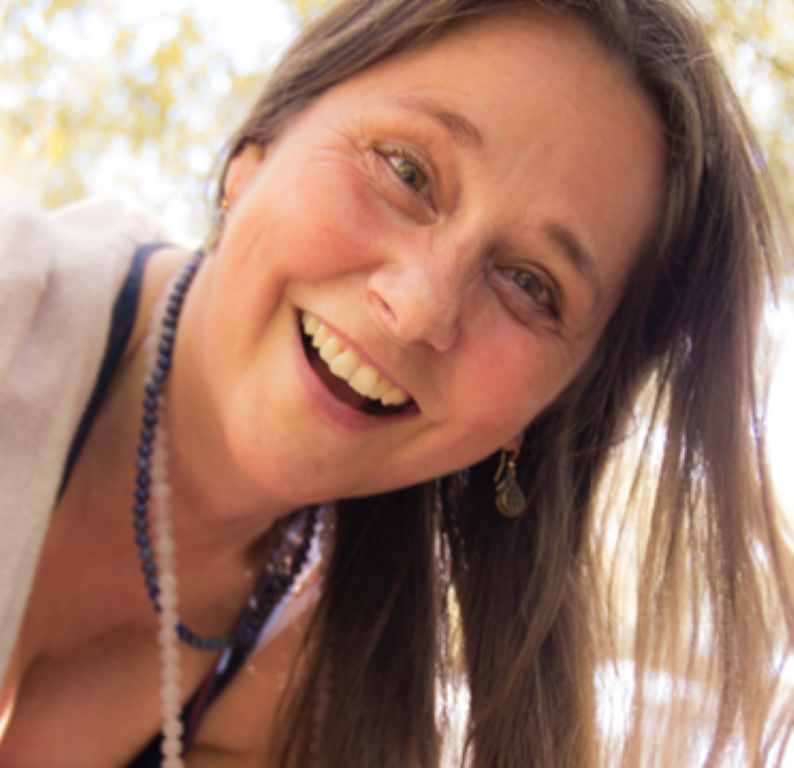 Amanjot Schneider – Specialist Massage Therapy
In 2023 Amanjot will be joining us between 27 May and the 10 June. During this period she will be offering guests specific massage therapy and teaching yoga.
Craniosacral Therapy (CST)
This is gentle but profound body and energy work that uses light touches on the skull, sacrum and the whole body. CST addresses the energy pulse that flows between our head and pelvic area. This pulse is as essential, measurable and tangible as our breath and heart rate. A Craniosacral healing session releases tension in the central nervous system, is deeply relaxing, relieves pain, and boosts health and immunity. It supports letting go and detoxification on all levels. CST is performed fully clothed on a massage table.
Yin Therapy (YT)
Combines gentle, passive postures from yin yoga with elements from Craniosacral Therapy. Depending on the intention/need, Amanjot selects 2-3 asanas/ postures in which you receive individual body and energy work. It is gentle, non-invasive yet deep, touching and relaxing. It supports letting go and detoxification on all levels. Music with healing frequencies supporting the process. Yin Therapy is performed fully clothed and your body is supported by cushions, blankets, blocks and maybe a yoga strap.
Intuitive Massage Therapy
This massage has no special technique or follows a specific process – it is intuitive and combines different techniques from over 20 years of experience in body & energy work. Depending on the intention and personal need, this is a unique treatment for each individual, which develops naturally in the moment. Best not clothed, but your comfort as a client is most important, so you decide. If you decide not to be clothed your private parts are covered by a towel.
Yoga Practice
Amanjot is also one of our regular yoga retreat team members. She will be your Yoga teacher on our Organic Juice & Yoga Detox Retreats from 27th May until 10th June 2023.
Alex Butcher – Massage Therapist
Hot Stone Massage & Cupping Therapy
Alex completed her training at the Toulouse Traditional Chinese Medicine Academy in 2018, where she learnt techniques of Tui Na (Chinese massage) and the art of cupping. She has continued her studies and now also offers hot stone therapy. As well as being on retreat with us in 2021 and 2022, Alex has worked at numerous holistic events to perfect her skills and therapies.