16 JULY – 14 AUGUST 2022
200h Yoga Teacher Training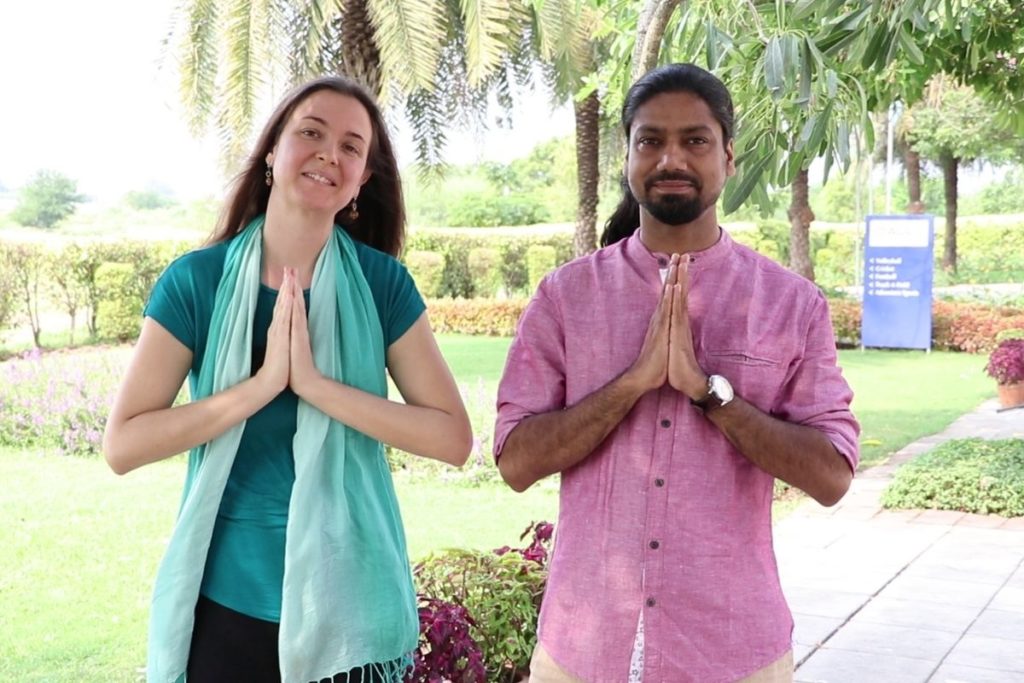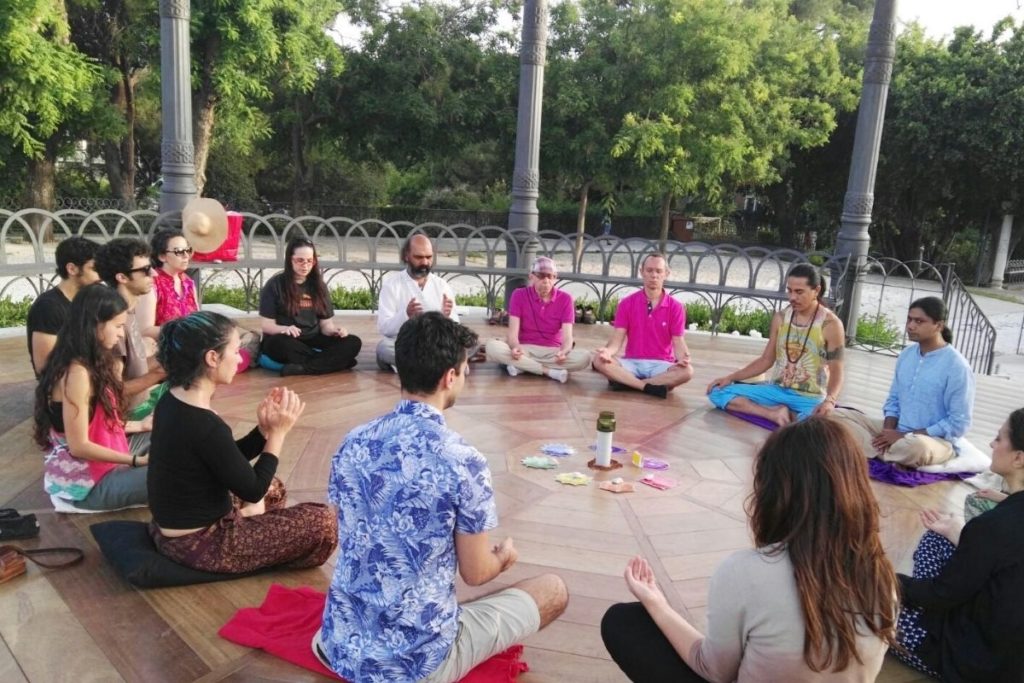 "The New Yoga Teacher Has More Possibilities Than Ever Before…"
Our 200 hour teacher training offers you a fully immersive and completely holistic approach to yoga – combining the wisdom of traditional yoga teachings with contemporary understandings in areas such as anatomy, physiology, emotional management, psychology, wellbeing and spirituality. This opens the opportunity for you to embark on your own personal journey of self-enquiry which in turn creates life changing transformations. The course builds the foundations for you to adopt a full yogic lifestyle.
This highly curated course will guide you to create your own personal daily yoga practice and will lay the foundations required to enable you to teach yoga confidently to other people.
Renowned course leader Debiprasad Pramanik is a Ph.D scholar in the field of ancient yogic scriptures. He is a Yoga Alliance International Ambassador and has more than 15 years experience conducting yoga teacher training courses in India at the Sri Aurobindo Ashram, Delhi and at Auro University Surat. He is Assistant Professor (Inprofessorin) in the field of Yoga; a certified Yoga evaluator from the Ministry of AYUSH, Govt. of India, and former Assistant professor at AURO University. He is also part of the pedagogic team of the only Yoga Diploma course in France at the University of Lille. He and his partner Fidji Milet are the founders of Swayoga.
Book before 31 May and save €500
We look forward to welcoming you,
Debiprasad & Fidji
Book Before 31st May & Save €500.00
Personal Outcomes:
A deeper understanding of one's own self
Enhancement of the physical, mental, emotional and spiritual health
Integration of the yogic life-style which will leads to an harmonious life
Manage your and your family health through yoga therapy
Professional Outcomes:
Knowledge, understanding and teaching skills and methodology
Demonstrate an understand of the basic principles and concepts of Yoga
Knowledge on fundamentals of Yoga Philosophy, Yoga Science and Yoga Psychology
Knowledge on fundamentals of Integral Yoga and Integral Health
Application of the Yogic Lifestyle and self practice in daily bases
Eligible for advanced Yoga course
Able to pursue Yoga as a career
Teaching as a confident Yoga Instructor
THE PROGRAMME
Beside the core teachers, Debiprasad and Fidji, you will have the benefit of guidance from expert guest speakers in the field of Yoga, Ayurveda, Indian Psychology, Anatomy and Physiology.
As part of the 200-hour yoga teacher training, you can expect:
Powerful teachings blending the traditional view of yoga and modern tools
A dedicated and highly qualified yoga teaching team with a passion for the practice and years of professional full-time teaching experience
A space where you can focus on your practice and your learnings, in a fully equipped, peaceful retreat where you will find everything to meet your needs
A gift bag with a yoga manual following the course content and a yogic cleansing "Shatkarma" kit and an eco-friendly yoga mat.
This full-spectrum training is the perfect opportunity for genuine seekers, students and teachers looking to evolve their understanding and practice of yoga.
If you are ready to develop your practice and teaching skill set and find the confidence to guide a class while committing to an intense month, then this is the training for you.
Debiprasad and Fidji invite not only those who wish to become teachers, but anyone who wants to take their practice to deeper physical, mental and spiritual levels.
Over the 4 weeks, you are going to be guided through the following main areas of study to develop your practice and your skills as a yoga teacher: Yogic practices such as Asana, Pranayama, Shatkarma, Bandha, Mudra, Mantra and Meditation, . Yoga Philosophy, Yoga Psychology, Yoga Science, Yoga fundamental concept of Ayurveda and Naturopathy, and Teaching Methodology.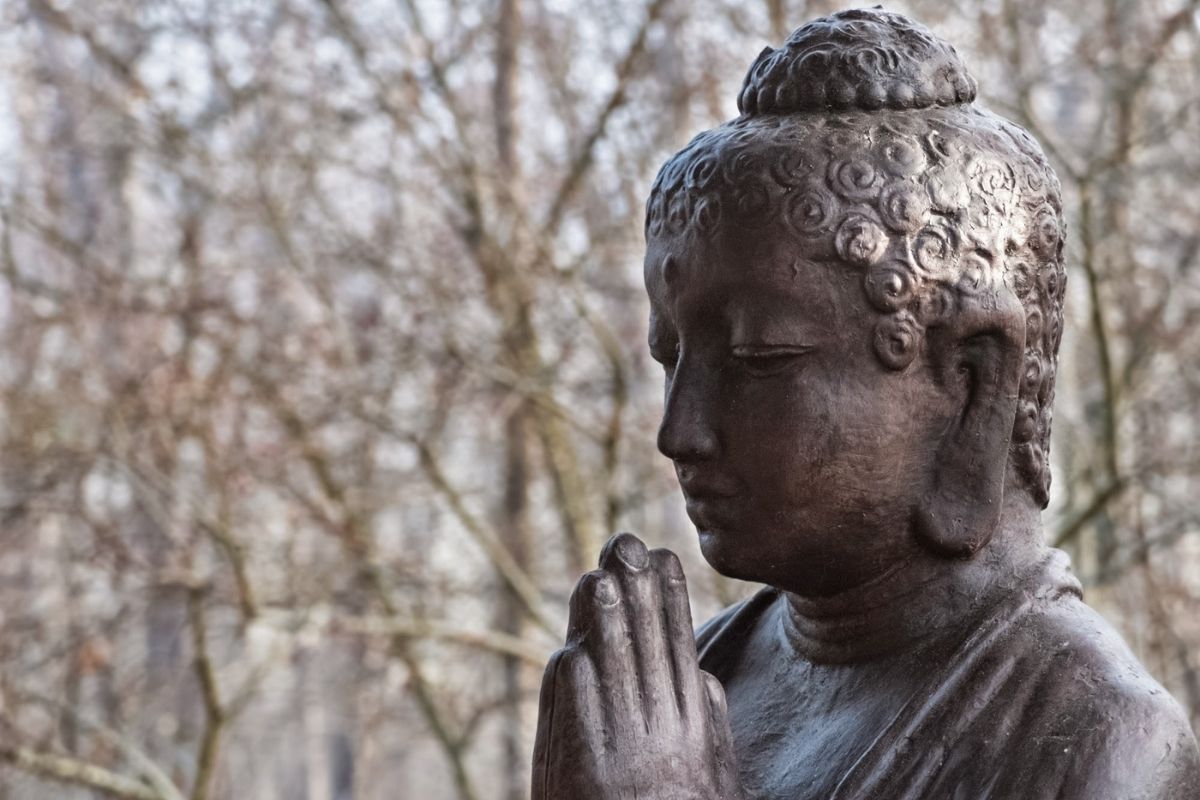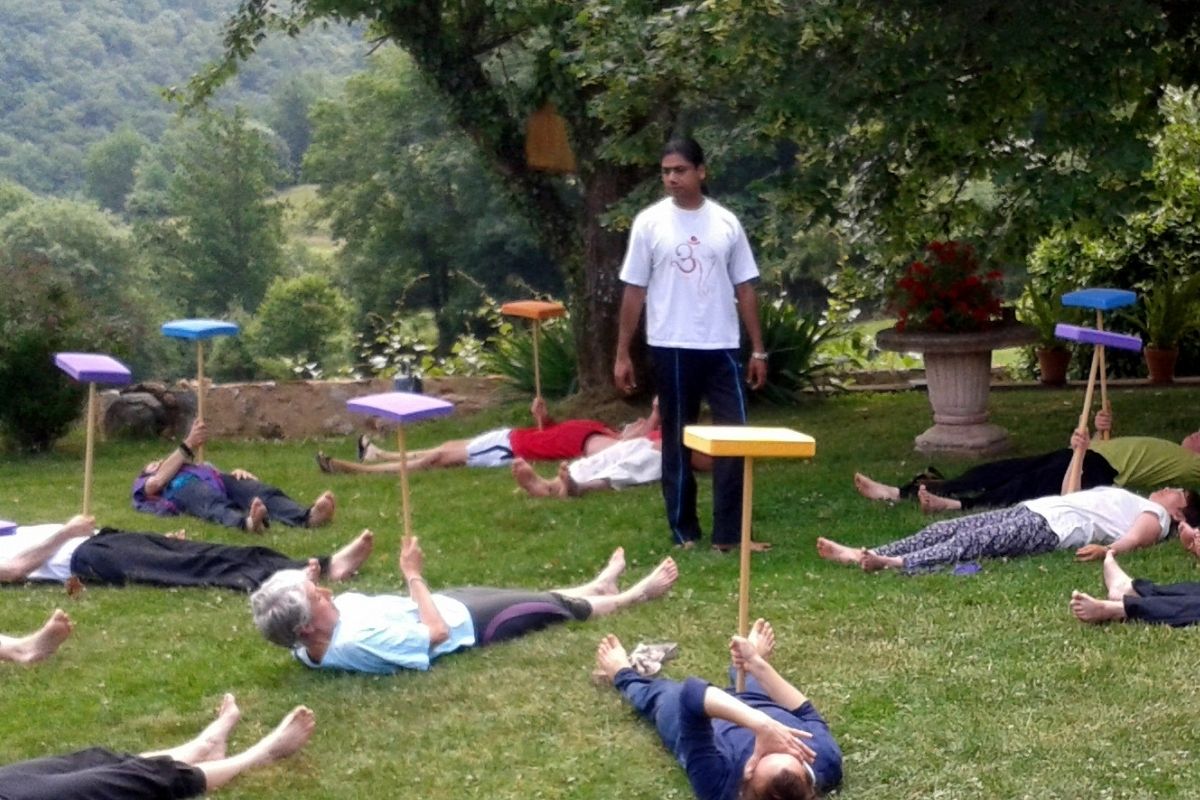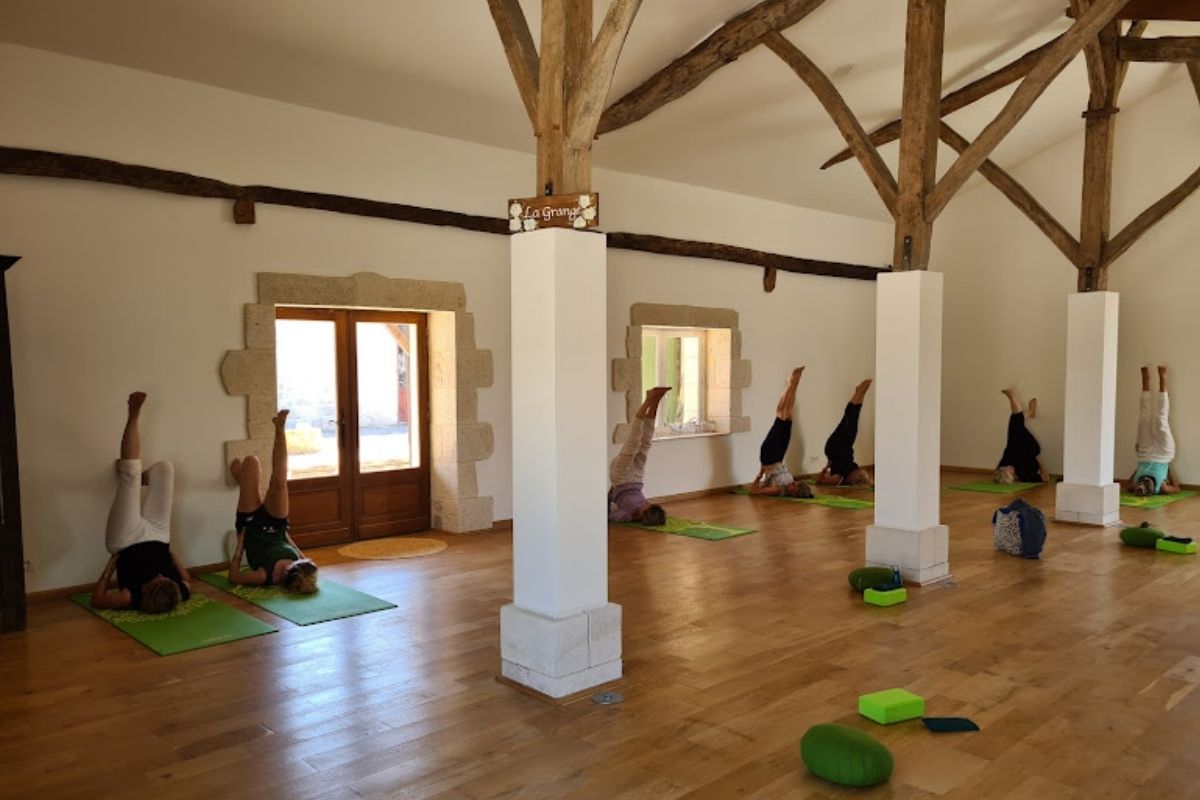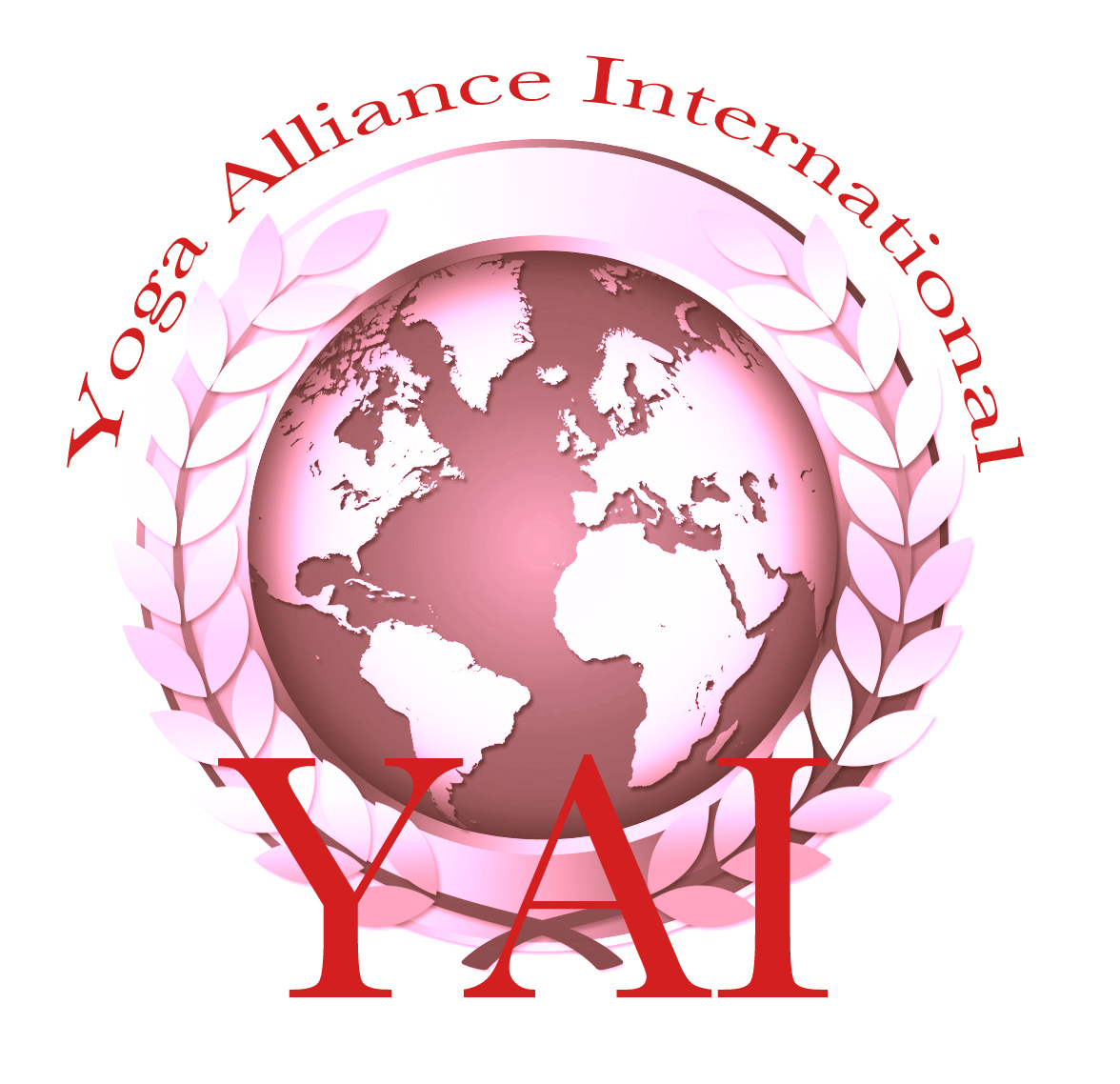 CERTIFICATION:
On completion of the 200h course you will receive your

Yoga Alliance International

C

ertificate

and be qualified to teach yoga all over the world.

Our 200h programme is based on the

Yoga Certification Board (YCB) Syllabus

and the

Level 1 Yoga Protocol Instructor of the Yoga Certification Board of the Ministry of Ayush

,

Government of India.

Additional certificate

: For those students interested in attaining further certification, recognised and accredited by the Indian Government Ministry of Ayush, our partner Swasti Yoga Center (on behalf of the YCB), can arrange a further examination at Maison de Lunel on completion of the course. (Please note that there will be an additional registration fee and exam fee payable to the Ministry of Ayush, Government. of India).
What some of our previous students have said…
This really was an excellent learning experience for me… It was really wonderful to gather the technicalities of practicing Yoga…It's a life time experience which I will to cherish. Thank you very much to Debiprasad and Fidji
Utpala Das
I have been practising Yoga for more than 8 years, but only through this course did I understood the deep meaning of the Asanas, Pranayamas and yogic lifestyle at all. Thanks so much!.
Helene Schüßler
Tremendous improvement in terms of knowledge and awareness…particularly the way I viewed yoga earlier as a tool and now as a lifestyle.
Prasanta K Biswal
PRICES
Book Before 31st May and Save €500.00
*Please note that the prices quoted below are the early bird prices – they will increase by €500.00 on 1st June
SINGLE OCCUPANCY
Boutique Room – € 4850.00*
Deluxe Room – € 5000.00*
Apartment – € 5300.00*
SHARED OCCUPANCY (TWIN)
Deluxe Room – € 4100.00*
Apartment – € 4250.00*