YOGA, AYURVEDA AND NATUROPATHY
7 Day "Relax & Restore" Yoga Holidays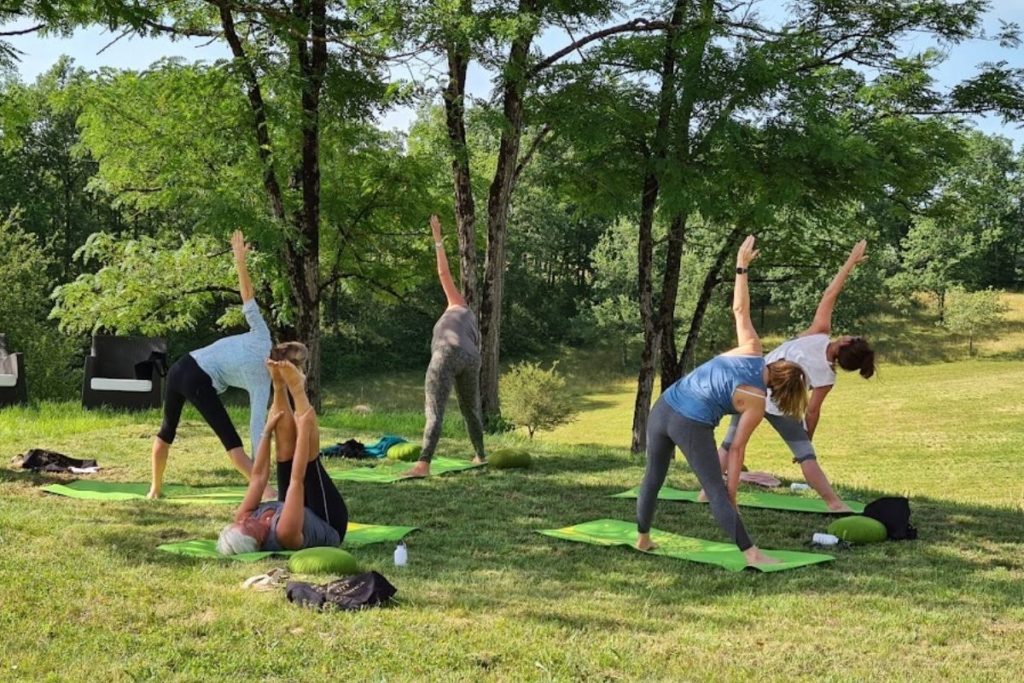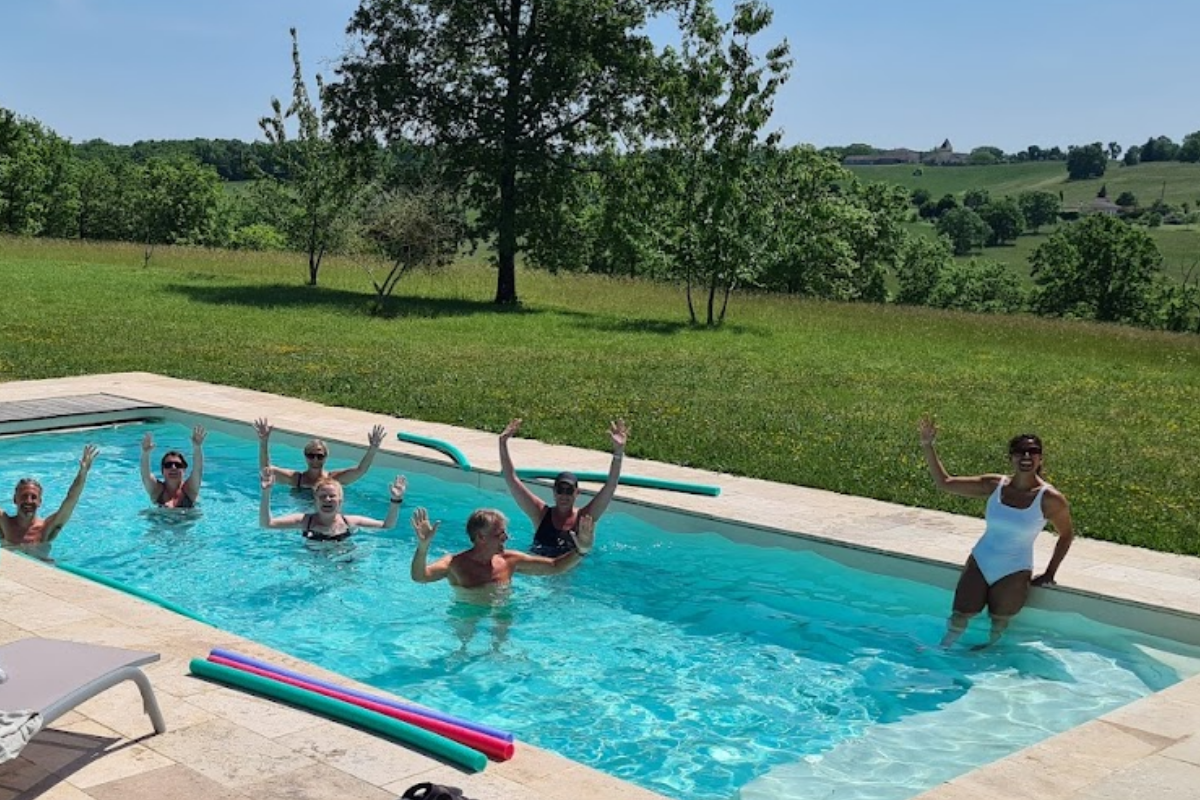 Are you looking for a really friendly and relaxing yoga retreat in beautiful natural surroundings this summer? If the answer is yes, come and join us at Maison de Lunel for a wonderful week of yoga, Ayurveda and naturopathy.
In collaboration with Debiprasad and Fidji, founders of Swayoga, we're hosting three weeks of retreats between Sunday 24 July and 14 August. These retreats will offer multi-style yoga practices focusing on relaxing and restoring the body, mind and soul.
In addition to yoga classes you'll be enjoying delicious organic vegetarian and vegan food; Ayurveda and Naturopathy workshops, rejuvenating and healing treatments, daily guided walks … and of course plenty of time for rest and relaxation.
Debiprasad is a Yoga scholar and Fidji is a qualified Osteopath as well as a Yoga & Meditation teacher and Naturopath. They are both highly experienced and highly qualified yoga and Ayurveda professionals and you will rarely have the chance to experience this level of yoga, together with the Ayurveda and Naturopathy practices outside of an Ashram in India.
The practice of Ayurveda is designed to promote human happiness, health, and creative growth… So we encourage you to join us and explore these ancient treasures and the wisdom of Debi and Fidji.
Set in 35 acres of private grounds, Maison de Lunel luxurious boutique atmosphere is the perfect setting for you to escape and really start to feel your best.
All levels welcome.
Highlights:
Delicious organic vegetarian and vegan cuisine
Luxurious en-suite accommodation
Yoga & Meditation – 90 minutes morning & evening
Daily guided walk
Meditation before bed
Complimentary 1 hour Massage Treatment (additional treatments available at supplementary cost)
Naturopathy, Ayurveda & Awareness workshops
Visit to the permaculture farm in our village (where we source most of our produce)
Visit to local village / bastide town
Unlimited Filtered Water & Organic Herbal Tea
Unlimited access to 35 acres of grounds and relaxation areas
Swimming pool, wood burning hot tub & infrared sauna
CMA Accredited retreat
Maximum 10 guests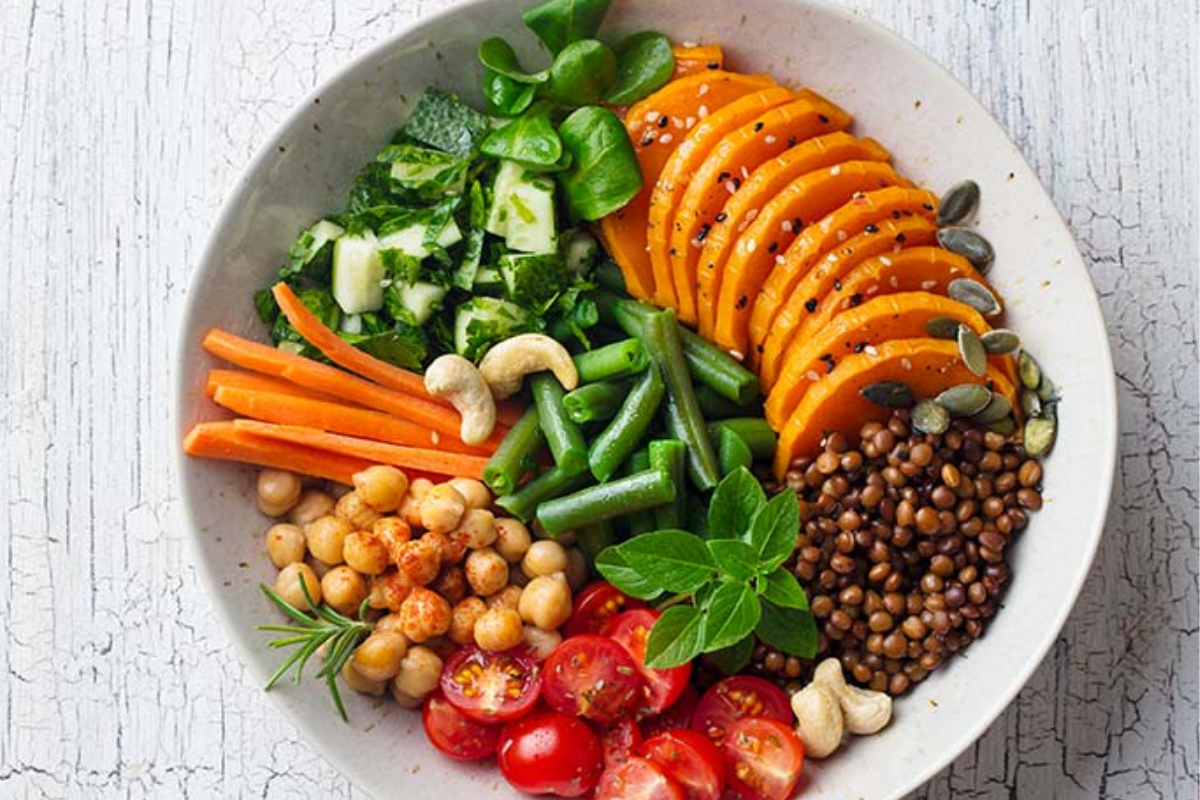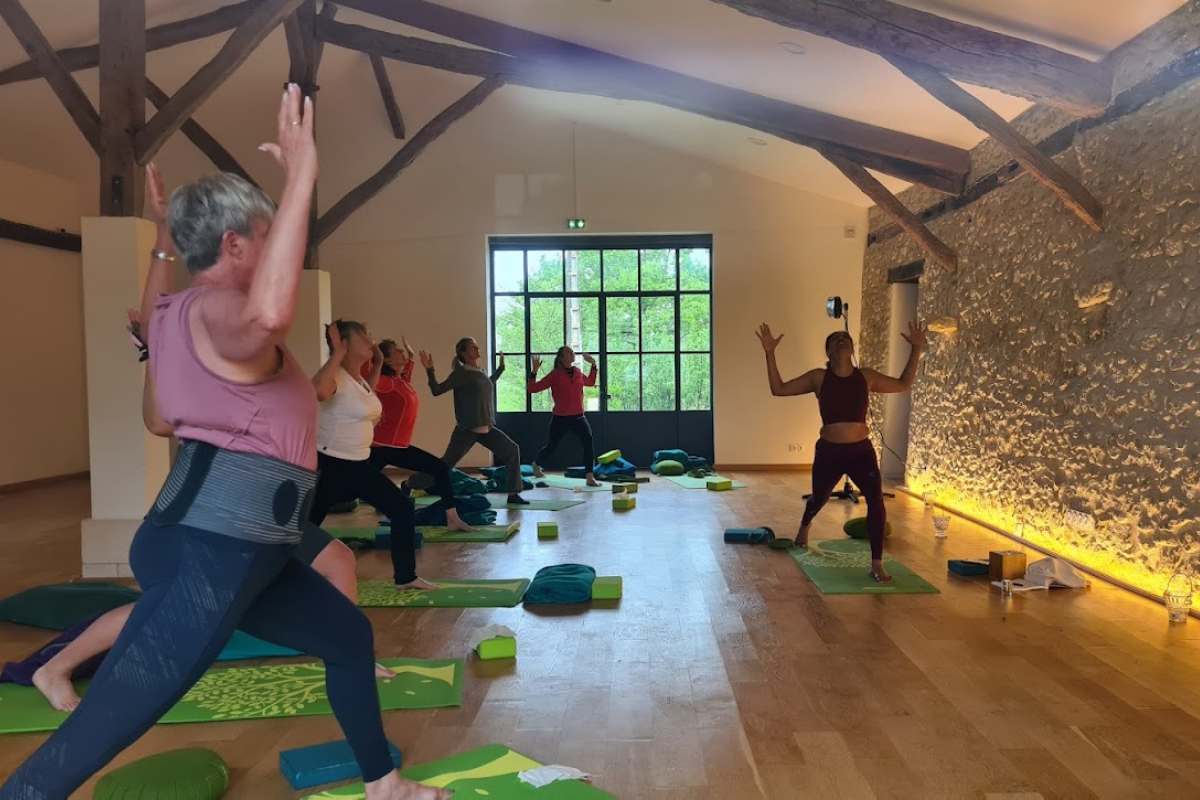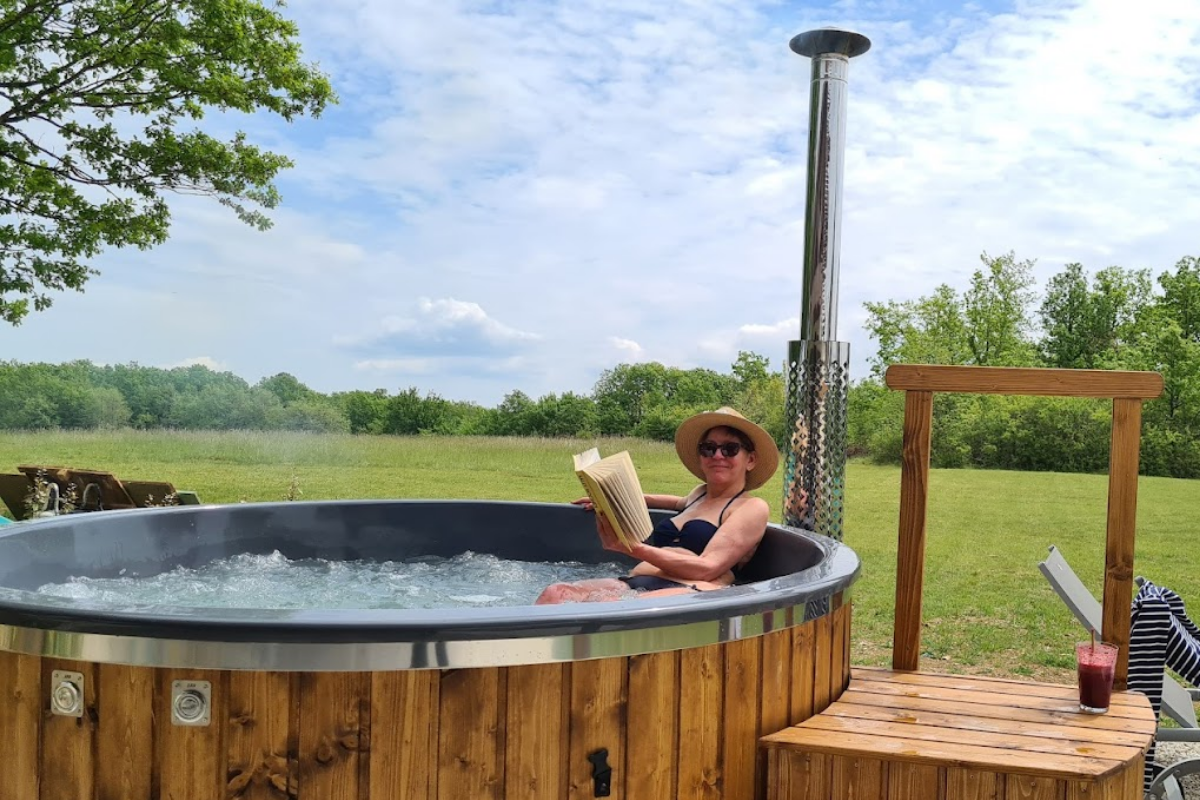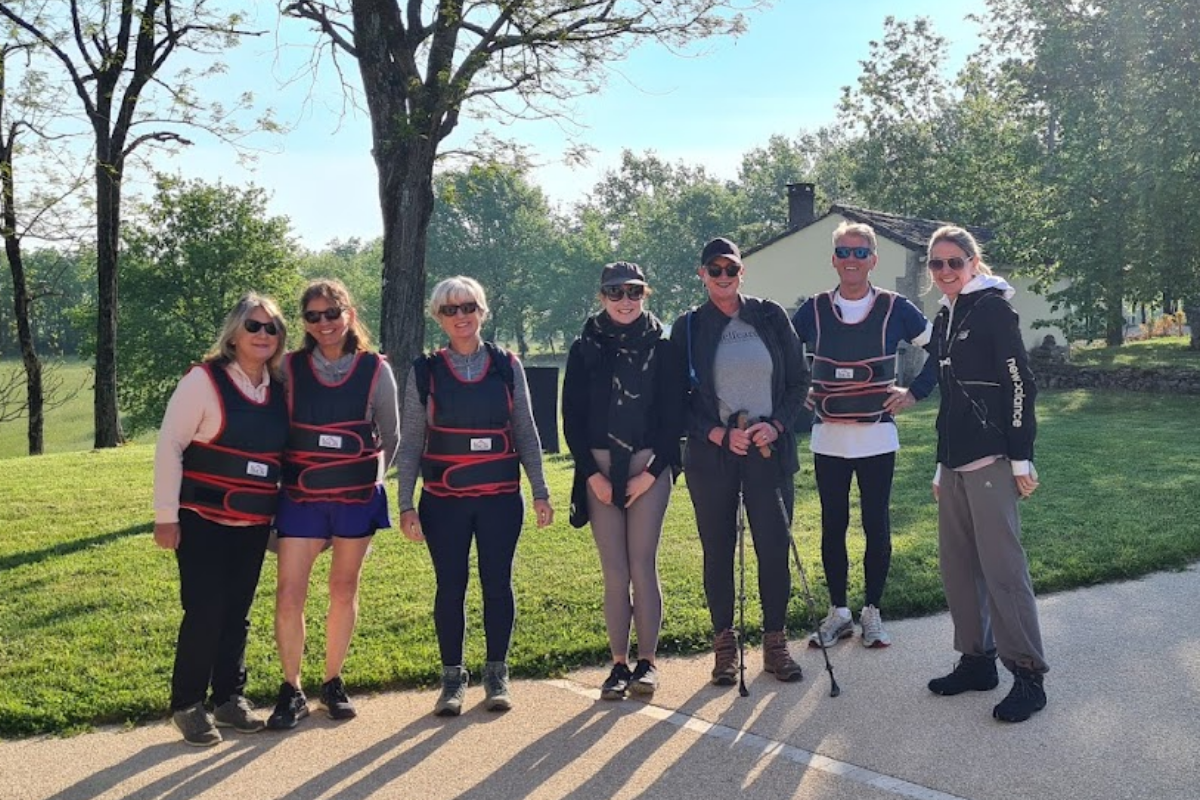 A typical day:
07:00  Wake Up Yoga Practice (90 mins)
08:30  Breakfast
09:30  Guided Walk in the surrounding countryside
10:30  Relaxation or Treatment time
13:00  Lunch
14:00  Relaxation Time
17:00  Yoga & Workshops (90 mins)
19:00  Evening Meal
20:30  Bedtime Meditation
We encourage you to participate in as many of the activities as possible, however this is of course YOUR retreat and you can choose which activities you wish to participate in.
About Your Teachers:
Asst. Prof. Debiprasad Pramanik Ph.d Scholar
Debi is a Yoga scholar from India. For more than 25 years he has devoted himself to the field of Indian traditional yoga and Integral yoga and since childhood he has been following the path of yogic life. He has practiced Indian traditional yoga and yogic lifestyle by living in many different Ashrams and most recently spending 18 years in Sri Aurobindo Ashram in Delhi.
Debi is a Ph.d scholar and he has more than 25 years teaching yoga to adult and school children and more than 15 years experience training yoga teachers in India at AURO University.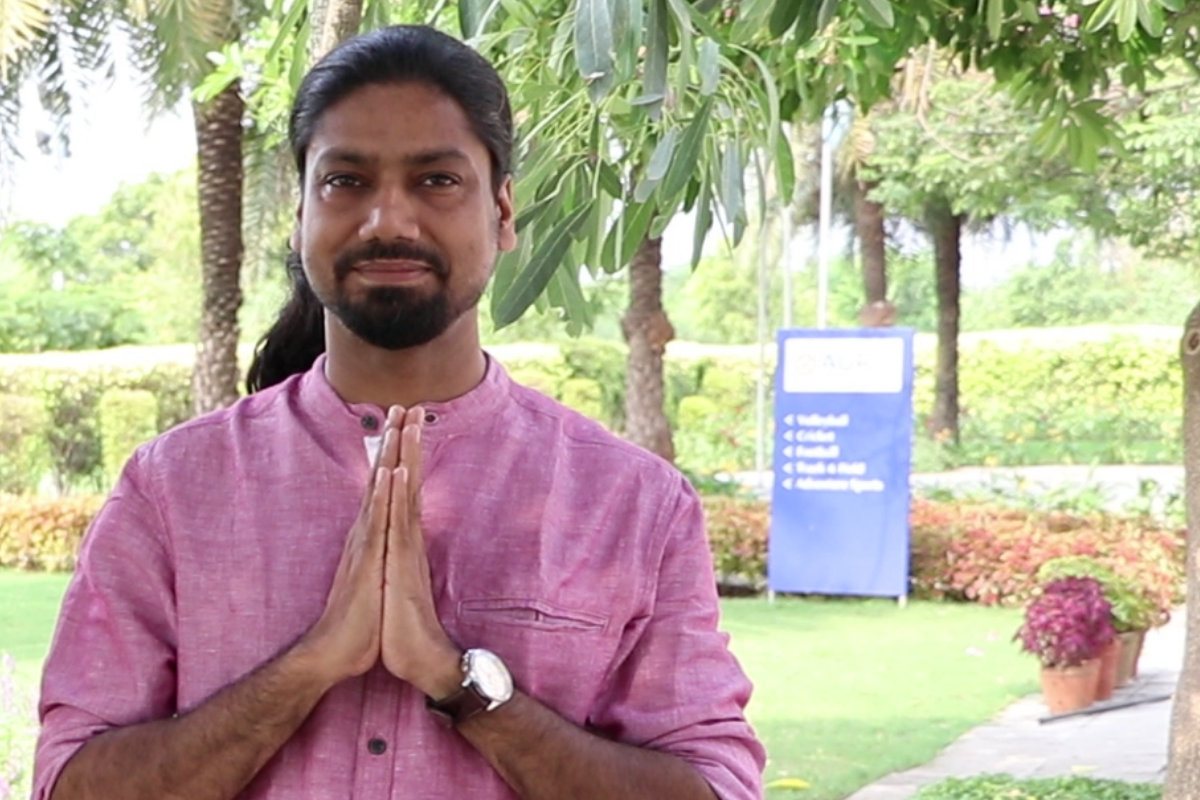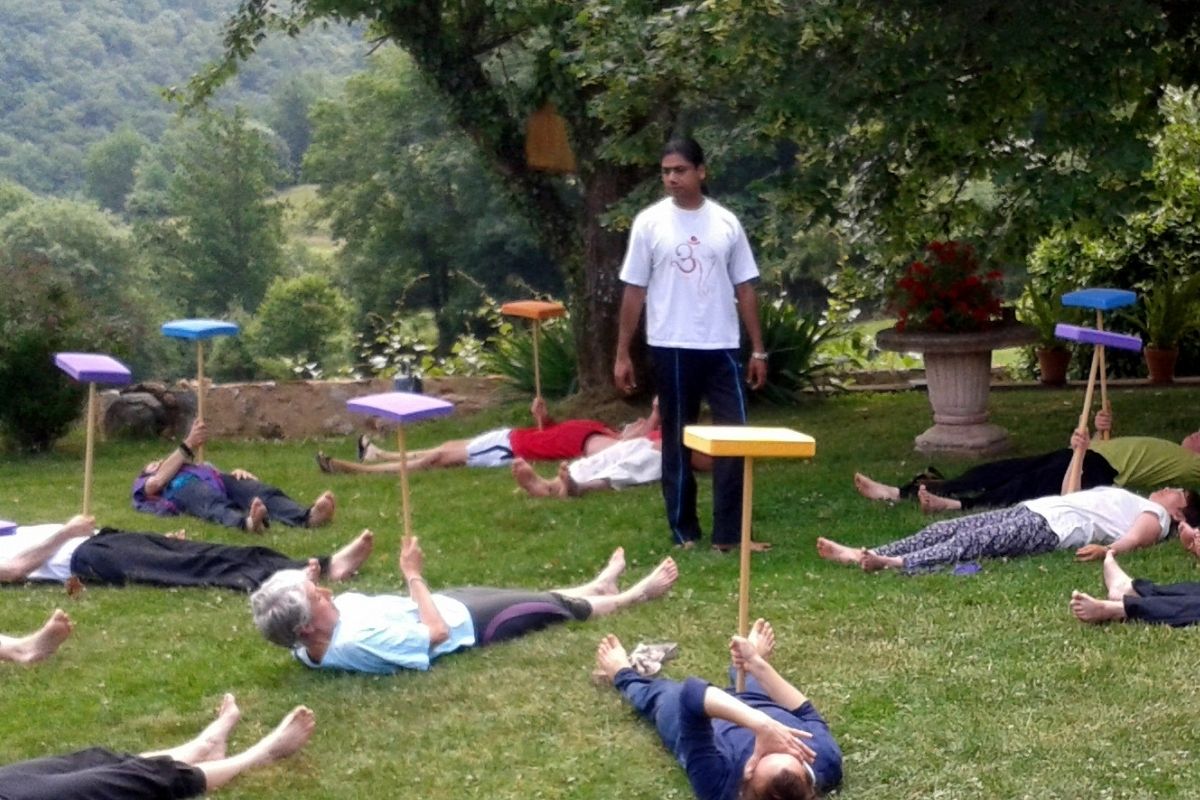 Fidji Milet
Fidji Milet is a therapist of alternative medicine; she is a qualified Osteopath as well as a highly experienced Yoga & Meditation Teacher. She is also qualified in naturopathy and yoga therapy. She has followed numerous training courses in alternative medicine, in particular between 2009 and 2014 with Dr. Seignon, general practitioner and naturopath in SW France and since 2016, with Dr. Yadav, naturopath and yoga therapist, the founder of the Archna Yogayatan Centre in New Delhi.
For the past 12 years she has been working in the field of Integral Health and believes in living a yogic life helping and guiding people through her experience. Her teaching and therapy method is based on yoga, naturopathy, osteopathy, and ayurvedic approaches. She has devoted more than 8 years in India to learn and explore the different traditional yoga systems by living in an ashram atmosphere.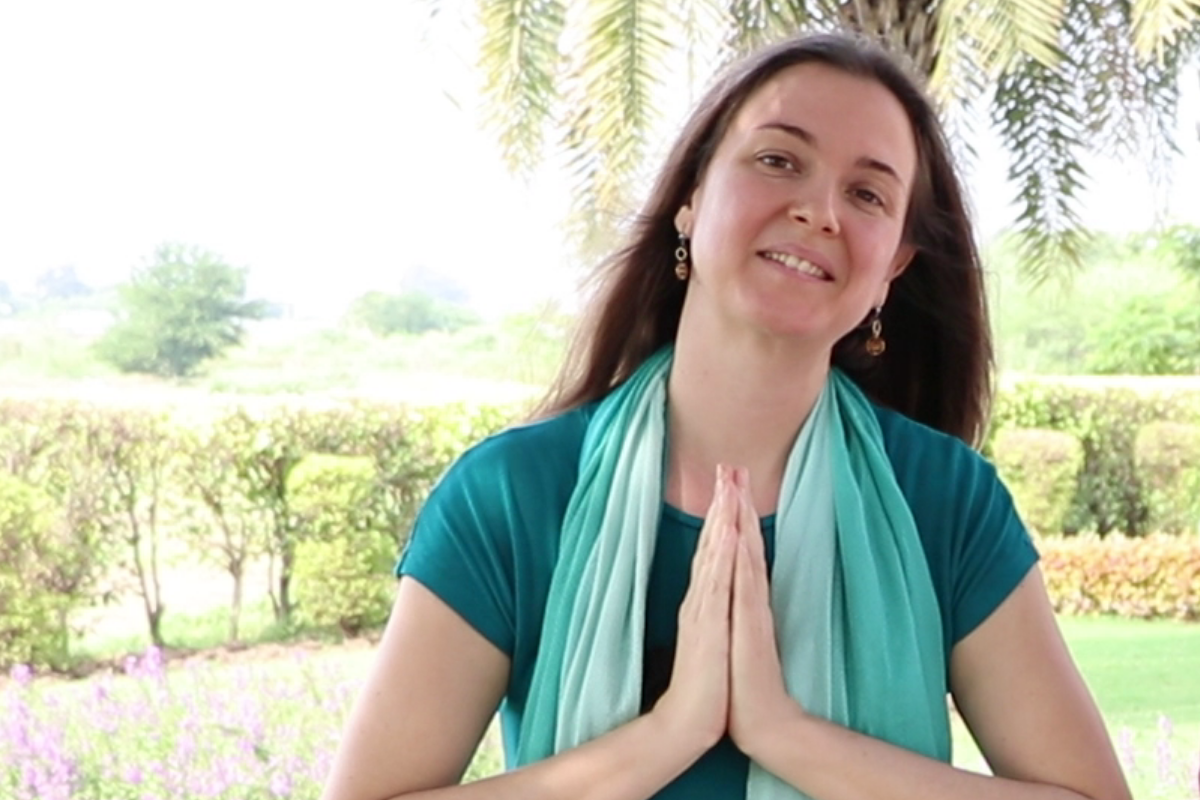 You have been fantastic. I really enjoyed the everything. It has been prefect. You are very skilled and qualified teachers…and always available. I could feel your love for yoga and what you do. And it has been vital for me… I appreciated every session
Marina Torresi