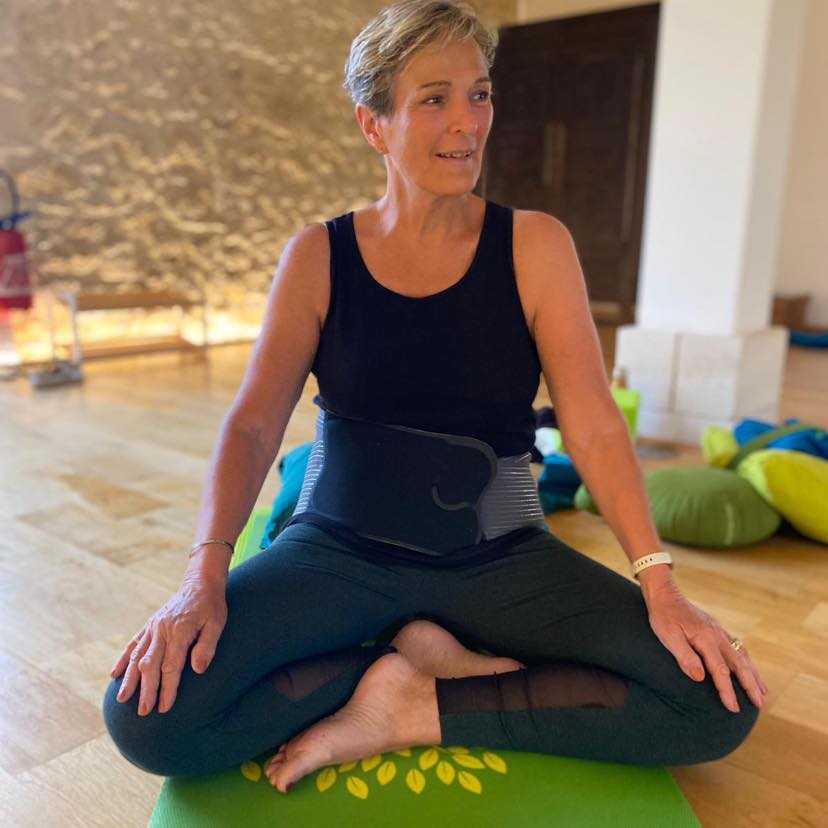 The Joy of Knitting & Yoga Retreat
Saturday 30th Sept – Saturday 7th October 2023
Join us on this extraordinary retreat that combines the relaxation benefits of yoga with the therapeutic joy of knitting! What makes this event extra special is that you'll be knitting with mohair, which is made from the hair of Angora goats. And, there just happens to be a small herd of these adorable animals at one of our neighbouring farms.
No prior yoga or knitting experience is necessary as experienced instructors will be on hand to provide knitting and yoga support. So it doesn't matter if you're a total knitting novice, a seasoned knitter, or coming back to your needles after a long break. Our team is here to help you have fun and totally immerse yourself in this unique retreat experience.
Knit Yourself Happy
Over the course of the week you can develop your knitting skills and hopefully learn some new ones, such as yarn dying. You'll also knit a beautiful soft mohair garment to take away with you. The yoga classes are tailored around a knitter's needs, with postures that focus on strengthening your hands, and releasing tension in your forearms and shoulders. They will also help to open up your hips, which may be stiff from sitting whilst knitting! 
Morning yoga classes are dynamic, to prepare and energise you for the rest of the day. Whereas in the afternoon, the classes are more Yin and restorative yoga poses. The yoga sessions are suitable for all levels, including beginners, and everyone will receive a very warm welcome. 
As well as the yoga classes and knitting workshops, you can enjoy daily guided walks and a complimentary massage. But that's not all…there is a wonderful opportunity to visit the angora goat farm. Plus, on arrival at Maison de Lunel you will also receive a fabulous FREE goody bag worth 100.00 €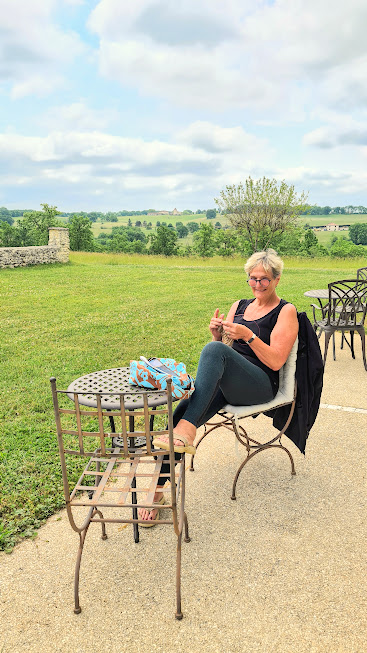 What's Included
Luxury en-suite accommodation – crisp white linen, Noble Isle amenities

Full Board Accommodation with 3 delicious vegetarian meals each day

Knitting Goody Bag worth €100 

All the wool required for your garment

Yoga & Meditation – 90 minutes morning & evening

Daily guided walk

Candlelit meditation before bed

Complimentary Massage Treatment (

additional treatments are available at supplementary cost

)

Knitting workshops*

Crafting workshops

Visit to La Pouzatel, the local Angora goat farm where you can meet the goats and suppliers of your wool.

Juicing & Nutritional Wellbeing Demonstration 

Unlimited filtered water & Organic Herbal Tea

Exclusive access to 35 acres of private grounds and relaxation areas

Large outdoor swimming pool, wood-fired hot tub and& infrared sauna

Maximum 10 guests per retreat
Workshops
Foraging and

dyeing using natural products 

Hats Off

with Copper Top Millinery

Visit to Le Pouzatel to visit the Angora goats

Visit to Les Gonies – the permaculture farm in our village where we source most of our produce

Knitting workshops to include equipment, various techniques, blocking, the importance of swatching, etc.

Juicing & nutrition demonstration

Wine tasting and food pairing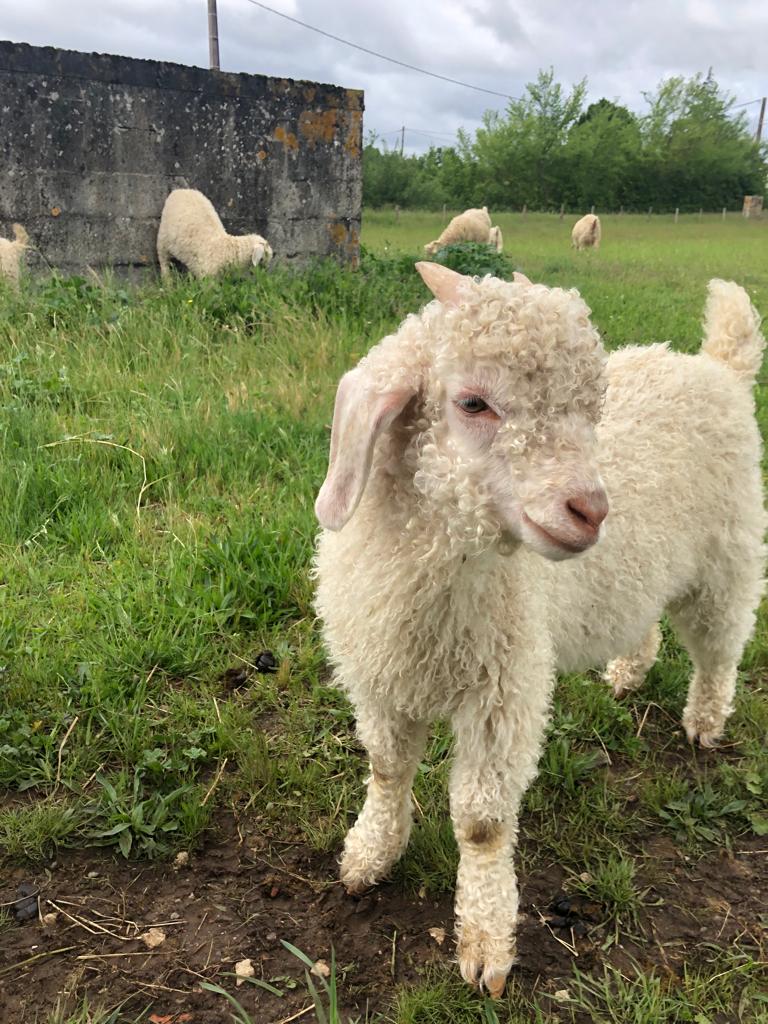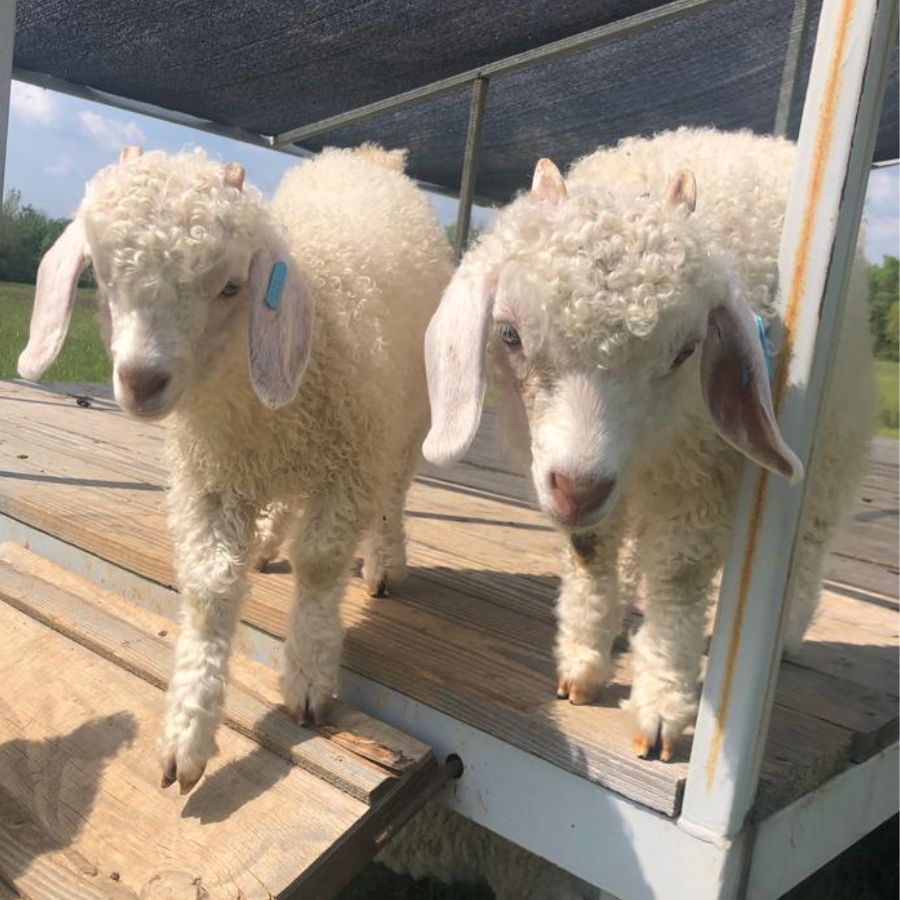 Your Knitting Project
The project that has been chosen is to create a simple lace wrap using the local angora mohair, which is combined with silk. We have chosen to keep it undyed but you will be learning natural dyeing techniques.
The pattern is an 8 row repeat so a level of concentration is required. However, it's not enough to distract you from the lovely relaxing rhythm of the knitting needles. Or the sublime softness of the luxury yarn passing through your fingers. Naturally you will still have lots of time to bond with your fellow knitters too. Your instructor, Debbie, will also be on hand to show you new techniques and help with any difficulties. This knitting project really is suitable for all levels.
Your Instructors on the Retreat
Debbie Heeley – Knitting Instructor
Her love of knitting began as a young child when she was taught by her grandfather. It's a passion that obviously runs in the family because Debbie's sister is also a very keen knitter, as was her mother.
Debbie started working life as a travel agent in the UK. However, following the birth of her second son in the early 80's, her adoration for all things creative led to her buying a wool and haberdashery shop. Then, with a desire to lead a more meaningful and rewarding way of life, Debbie and her family moved to south west France. When her children grew up Debbie embarked on an estate agency career, lasting thirteen years. Since retiring two years ago she has continued to develop her passion for knitting, art and crafts. 
Debbie first participated in a yoga and knitting retreat in Italy in 2008. Now, she is keen to share her knowledge, skills and passion with us at Maison de Lunel.
Joining Debbie on this retreat is Jerome Gaultier, one of our regular yoga retreat team members. Jerome has travelled extensively across Asia to learn, grow and develop as a Yogi. Through yoga he has found many health benefits and now dedicates his life to sharing the benefits he has discovered. Before travelling and committing to his journey as a yoga practitioner Jerome was an energy engineer, so it's quite a change in direction! As well as his love for nature, music and construction, he's also a passionate vegan chef. He has an extension culinary repertoire, which has been enriched by each of the countries he has visited.
Our Rooms & 7 Day Retreat Prices
Boutique Room – Single Occupancy : €1585.00 per person
Boutique Room – Double Occupancy : €1155.00 per person
Deluxe Room – Single Occupancy : €1665.00 per person
Deluxe Room – Double or Twin Occupancy : €1195.00 per person
La Biche Apartment – Single Occupancy : €1795.00 per person
La Biche Apartment – Double or Twin Occupancy : €1265.00 per person