Dr. Caroline Longmore, Medical Director, Galen Health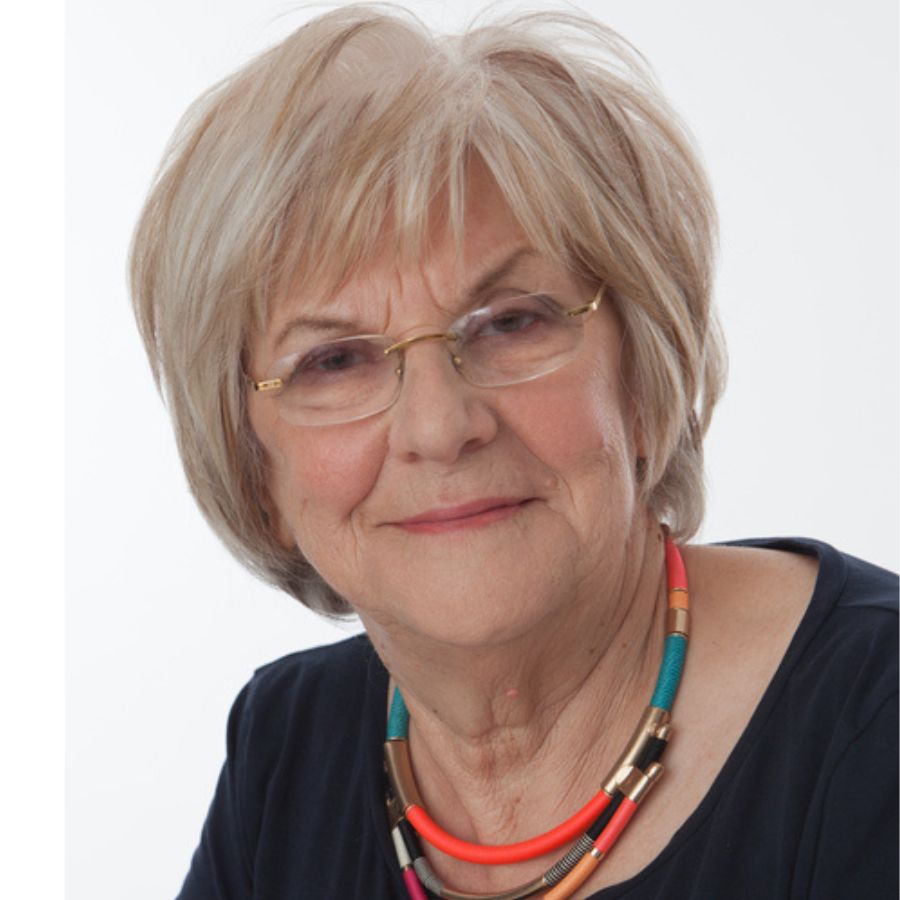 We are extremely fortunate to have Dr Caroline Longmore working with us again in 2023 at Maison de Lunel. With over 40 years experience in conventional and complementary medicine, Dr Longmore trained as a Doctor and Paediatrician in Paris. She then undertook further training in the UK and China in Naturopathy, Nutritional Medicine and Acupuncture. Caroline is also one of the original members of the international humanitarian organisation Medicine Sans Frontiers. 
"We all have a proactive role to play in our health and vitality. When we have a clear vision of where we are going we can navigate our way to better health and wellbeing almost effortlessly". ~ Dr Caroline Longmore
THE ART OF ANTI-AGING – STAYING YOUNG INSIDE AND OUT
The Art of Anti-Aging Retreat provides the most useful research-based insights to live long and well. This retreat offers you the chance to understand how your body works and tap into your body's regeneration potential. This programme is not just about how young you look, but how you can slow down your metabolic aging process. You can start to feel well from the inside out. 
Dr Caroline will explain how to listen to your body, understand how the body heals and how to improve the way you look, feel and think. Her Art of Anti-Aging programme runs in conjunction with our Organic Juice Detox retreat. Guests will be offered a private consultation, daily health monitoring tests, and treatment will be provided where necessary. In addition to personal diagnostics, Dr Longmore will host workshops and demonstrations to illustrate how we can take steps to manage our health holistically.
Retreat Date : Saturday 29 April 2023 – Saturday 6 May 2023
Prices for 7 day Organic Juice Detox Retreat & Art of Anti-Aging Programme : from

€1165,00 per person (based on Double Occupancy in one of our Boutique Rooms).
OPTIMUM HEALTH WEEK : SCIO TESTING & THERAPY – TOMORROW'S MEDICINE TODAY
We are thrilled to be working in collaboration with Dr. Caroline Longmore for this very special Optimum Health Week. Over the week Dr. Caroline will offer private one-to-one bio feedback consultation for each guest. Using SCIO Biofeedback Testing can provide you with a unique and valuable insight to your current health status. Armed with that knowledge, you can move forward in your pursuit for health and happiness with a blueprint for your own body!
The SCIO (Scientific Consciousness Interface Operations System) is the most advanced system of therapy available in energetic medicine. The SCIO combines all known applications of Biofeedback and operates through a unique medical software device. It is a safe, non-invasive, powerful bio-feedback device that stimulates self-healing through stress detection and reduction. Stresses that impact the body include pathogens, toxins, traumas, nutrient deficiencies, allergies and hereditary disorders. These stresses can result in lowered immune system, chronic pain, low performance, depression, insomnia and emotional ups and downs.
Retreat Dates : Saturday 16 September 2023 – Saturday 23 September 2023
Prices for 7 day Organic Juice Detox Retreat & SCIO Testing and Therapy Programme : from

€1265,00 per person (based on Double Occupancy in one of our Boutique Rooms).